Food
If you think the term "healthy dessert" is an oxymoron, these Purely Fruit Sweetened Brownies just might change your mind.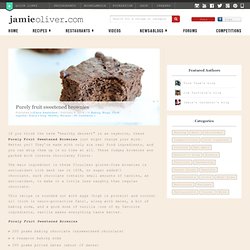 Purely fruit sweetened brownies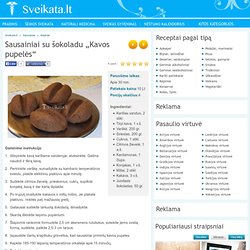 Sausainiai su šokoladu "Kavos pupelės"
Ištirpinkite kavą karštame vandenyje, atvėsinkite.
Kalėdos kaip ir parduotuvėse, taip ir pas mane virtuvėje prasideda anksti. O kadangi šiemet jos ypatingos, tai ir skonių tenka ieškoti ypatingų. Prie tradicinių cinamono ir apelsino skonių pridėjus egzotines figas gauname įmantrų pagrindinį kalėdinį patiekalą kuris tikrai padės nustebinti svečius.
Pomidorų sriuba » KALĖDINIS KIAULIENOS KEPSNYS SU FIGOMIS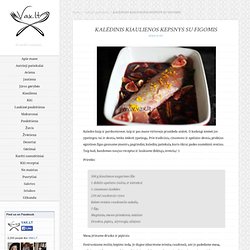 Moliūgų vyniotinis su grietinėlės sūriu - 1000receptu.lt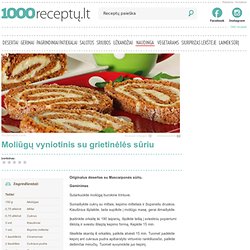 Originalus desertas su Mascarponės sūriu. Gaminimas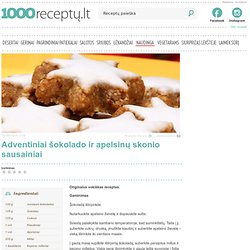 Adventiniai šokolado ir apelsinų skonio sausainiai - 1000receptu.lt
Originalus vokiškas receptas. Gaminimas Šokoladą ištirpinkite.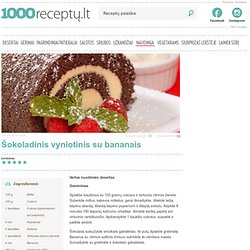 Vertas nuodėmės desertas.
Šokoladinis vyniotinis su bananais - 1000receptu.lt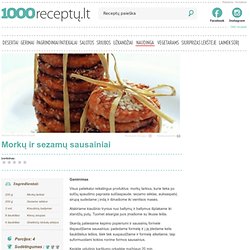 Gaminimas
Morkų ir sezamų sausainiai - 1000receptu.lt
Autorius: Laima Matutytė
Baltojo šokolado tortas su šilauogėmis - 1000receptu.lt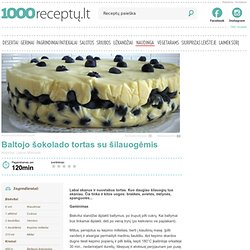 Originalus receptas. Gaminimas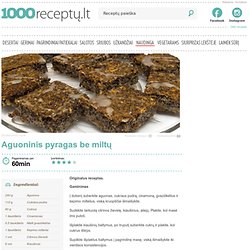 Aguoninis pyragas be miltų - 1000receptu.lt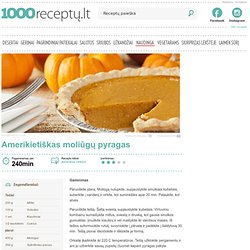 Gaminimas
Amerikietiškas moliūgų pyragas - 1000receptu.lt
Homemade Oreos
Lately, my husband has been getting me into a bit of trouble. You see, he's my taste tester. He's not afraid to tell me when something I make is awful (it has happened before… believe me!), so I know he'll give me an honest opinion. So, when I'm baking and working on a new recipe, I often take him a plate of samples.
Sweet and sour drinks
How to Make Brownie in a Mug
Close Buying sustainably sourced fish means buying fish that has been caught without endangering the levels of fish stocks and with the protection of the environment in mind. Wild fish caught in areas where stocks are plentiful are sustainably sourced, as are farmed fish that are reared on farms proven to cause no harm to surrounding seas and shores.
chicken in milk
most favorited all-time
broccoli parmesan fritters
Last week, it was pointed out to me that among the 750 recipes in the archives, there is but a single recipe that utilizes broccoli. Just one! (It's a great one, though.) For comparison, there are 11 recipes that use cauliflower and 26 with mushrooms. What terrible oversight could have led to this?
"Torketti". visireceptai.lt
100 Ways to Cook...