Crafts
garden therapy » Hemp & Honey Lip Balm
Well, this week I managed to cross 2 things off the list ! I finally reached 100 followers (I was sitting on 98 for a while there, so that's exciting!! Thanks guys!)
FIKS*D: DIY: Date Book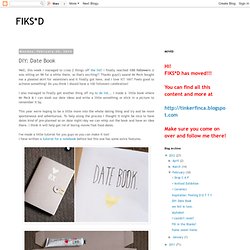 This morning I reorganized my makeup (which was previously scattered all over my bedroom dresser) in one of my dresser drawers. I used berry baskets, tea cups and small bowls to break up the space inside the drawer and then added all my makeup! I'm really happy with how it turned out.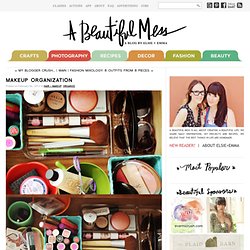 Makeup Organization
Jag fortsätter mitt organiserande av pysselmaterial med att vira broderitråd runt klädnypor. Snyggt och enkelt. Dessutom praktiskt eftersom man kan klämma fast trådändarna med själva nypan.
Stitching Wire at klänypor - Embroidery floss on clothespins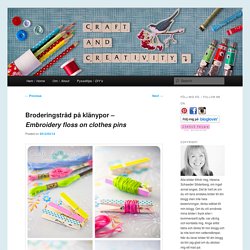 Reclaim: Plastic Bottles
10 Cool Sharpie Projects | The New Home Ec
I'm so impressed with duct tape recently — have you seen all the cool colors and patterns that are available? Duck Brand has Hello Kitty duct tape , my favorite!
14 Unique and Fun Crafts with Duct Tape | The New Home Ec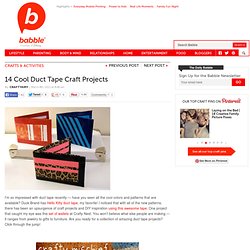 14 DIY Projects With Rainbows | The New Home Ec
I was looking over my pins lately and realized that a lot of them are rainbow related (go here , here , here and here ).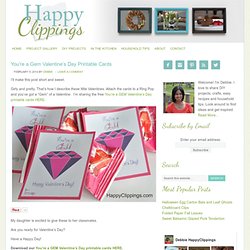 Today, I am sharing a beautiful chalkboard paint project with you – a Seasonal Chalkboard Display (Interchangeable Embellishment).
DIY Project
Ucreate with Kids: January 2011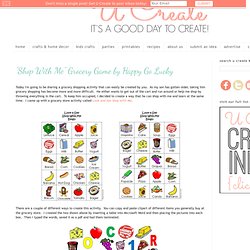 Hey all!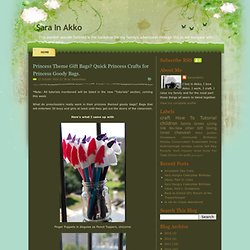 *Note: All tutorials mentioned will be listed in the new "Tutorials" section, coming this week What do preschoolers really want in their princess themed goody bags? Bags that will entertain 30 boys and girls at least until they get out the doors of the classroom.
Princess Theme Gift Bags? Quick Princess Crafts for Princess Goody Bags.
Remember when I said I wasn't going to post much about cupcake projects this week, and just do a wrap-up after the party? Remember that? Yeah, well I lied : ) I'm just too, too focused on all things cupcake, excited about the birthday party on Saturday, AND inspired by Lollychops' and Fuji Mama's CUPCAKE WEEK this week (check it out, check it out!)
Tutorial: Cupcake Pencil Toppers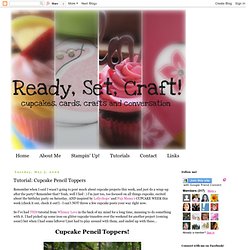 Snowman pencil toppers
** View ALL my DIY projects conveniently listed on one page HERE .
DIY Colored Pencil Vase (Teacher Appreciation Gift Ideas)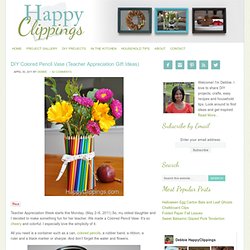 Pixel Pages
Pixel Pages are a Cubeecraft side project featuring pop-up art from new and classic games (and more).
- Blonde Designs Blog - lip and moustache lollipops
Around the end of January, my girls catch the Valentine's Day bug.
All my base are belong to you greeting cards from Zazzle
Minor Emergency Kits
Use flaps | Use your scraps
DIY T-SHIRT!
KNOW AND TELL CRAFTS
Molly's Sketchbook: The Twenty Minute Tote - The Twenty Minute Tote
Diana Hobo – Free Pattern – think liz.
FREE bag purse pattern - 'For Pleat's Sake' Tote