Breads
7UP Biscuits. What?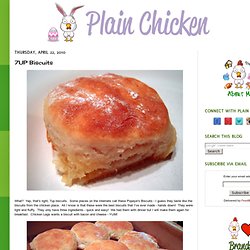 Yep, that's right, 7up biscuits. Some places on the internets call these Popeye's Biscuits - I guess they taste like the biscuits from the chicken place. Cinnamon Rolls 101. Hey!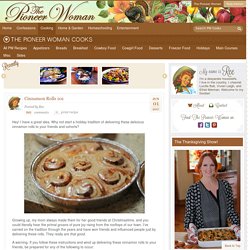 I have a great idea. Why not start a holiday tradition of delivering these delicious cinnamon rolls to your friends and cohorts? Growing up, my mom always made them for her good friends at Christmastime, and you could literally hear the primal groans of pure joy rising from the rooftops of our town. I've carried on the tradition through the years and have won friends and influenced people just by delivering these rolls.
They really are that good. Beautiful Bread. The night Pastor Ryan arrived, he jumped right in, throwing together a bread dough not using a precise recipe (though I'll provide it for you tomorrow), but ingredients put together according to ratios.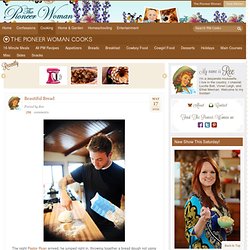 It looked lovely and plump and perfect. Then he put it into…a dutch oven, of all things. Then he drizzled it with olive oil… Then he popped the lid on and put it into the oven. Then I called Hyacinth and said, "I think you'd better get over here. Crusty French Bread. Dissolve yeast and sugar in warm water (110 degrees F) in a large bowl; allow yeast to proof or foam (about 10 minutes).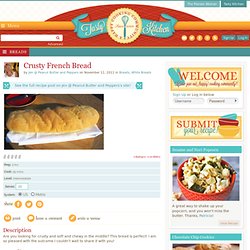 Add salt, oil, and 3 cups flour; beat for 2 minutes. Stir in 2 cups of additional flour to make a stiff dough. Knead until smooth and elastic, about 10 minutes. Place dough in an oiled bowl, turn dough to coat all sides, cover the bowl and let dough rise until doubled. Easy Homemade French Bread.
---