01
Brooklyn Daily Eagle Online
Saratoga Springs Public Library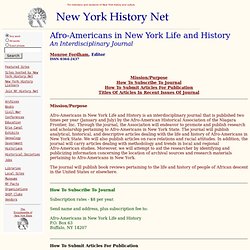 Afro-Americans in New York Life and History An Interdisciplinary Journal Monroe Fordham , Editor ISSN 0364-2437 Mission/Purpose How To Subscribe To Journal How To Submit Articles For Publication Titles Of Articles In Recent Issues Of Journal
Afro-Americans In New York Life And History: An Interdisciplinary Journal- New York History Net
Retroland - You Are What You Were. Celebrate Retro Pop Culture At Retroland.
National Archives Experience
Theodore Roosevelt; an Autobiography by Theodore Roosevelt
About Theodore Roosevelt: President and more, from The Theodore Roosevelt Association.
Teach US History |
Slavery in Black History - Fold3
T he steady transformation of New York's waterfront from wasteland to playground means more of us are spending time along the city's edge. That can lead a person to wonder: What, exactly, is down there? Until recently, we had patchy knowledge of what lies beneath the surface of one of the world's busiest harbors. What we did know came largely from random anecdotes, and depth soundings done the way Henry Hudson did them—by rope and lead sinker. This first GPS-era picture comes from the team at Columbia University's Lamont-Doherty Earth Observatory, who have methodically swept the lower Hudson with state-of-the-art sonar.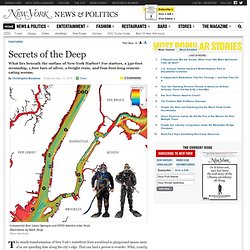 Uncovering the Secrets Beneath the Surface of the New York Harbor
Where "The Gangs" Lived--New York's Five Points District, by Gregory J. Christiano
The name Five Points evokes images of poverty, rampant crime, decadence and despair. That's true. The Five Points was a lurid geographical cancer filled with dilapidated and unlivable tenement houses, gang extortion, corrupt politicians, houses of ill-repute and drunkenness and gambling.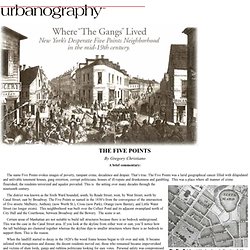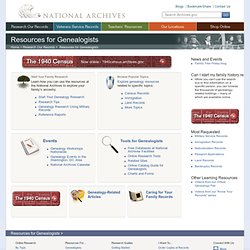 Skip Navigation . Resources for Genealogists Home > Research Our Records > Resources for Genealogists Now online - 1940census.archives.gov Start Your Family Research