PaperProjects
Pixelated popup card
Handmade Paper… | kiss the groom
1. Select the pieces of paper to be recycled.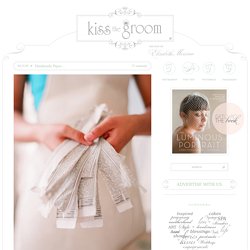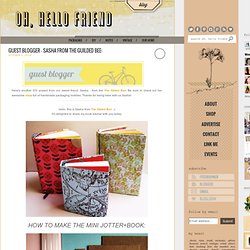 Here's another DIY project from our sweet friend, Sasha - from the The Gilded Bee.
Make This - Stab Bound Notebooks - Luxe DIY - How Did You Make This?
I find myself writing things down for people all the time – web addresses, directions, the name of a glue, the name of a bar, etc. I always carry my Moleskine with me but there's no way I'm going to tear pages out of that! These notebooks are a great alternative – they sew up fast, they're the same size as a business/calling card, and the pages stay in place better than in a spiral notebook but they tear out easily when you need them to.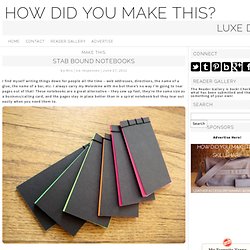 What do you think it is? Think of it only a paper cup old ... _ I empty picture sharing
堆糖网 分类 首页 热门 最新
Quilling, the coiling and shaping of narrow paper strips to create a design, has been around for years — hundreds, in fact. During the Renaissance, nuns and monks would roll gold-gilded paper remnants trimmed during the bookmaking process, and use them to decorate religious objects as an alternative to costly gold filigree.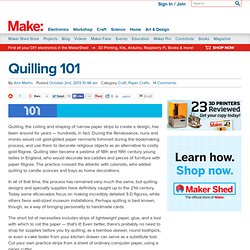 I was in need of a star to top a rolled paper Christmas tree I am working on, so to be all matchy matchy, I made it out of paper.
How to Make a 3d Paper Star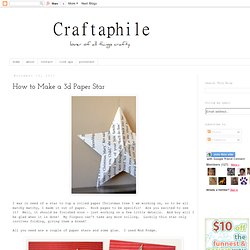 Table centerpieces have always eluded me. I don't really understand why they even exist. If you eat at your table, then you are constantly moving the centerpiece and if you aren't always moving the centerpiece then you are completely unable to see the person sitting on the other side of the table from you.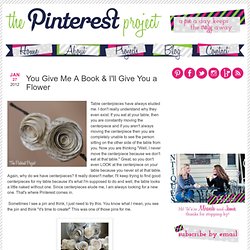 You Give Me A Book & I'll Give You a Flower
Christmas 2005 was the holiday of the "book stuff". I churned out book clocks (something I'll post about one day) and what I called "book-Its" by the dozen, both as gifts and to make a little extra cash. Turns out those book-Its started to show a little wear towards the end of 2011 and a few friends have asked for another one... because it's their "go to" bookmark. Since I'm making them anyway, here's a little how to. They could not be simpler to make! So here goes ...
DIY: Paper-bead bookmark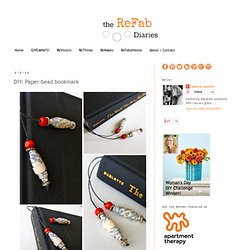 Looking for a way to fill that blank wall but don't have permission to paint?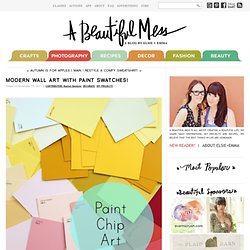 Amanda, of Indie Jane, and I have been dreaming up extra pretty projects for you this coming season.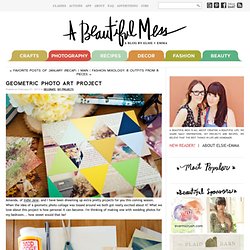 As promised, here is a tutorial on making your own envelopes for stationery sets. While this template makes a rectangular envelope, you could certainly modify it to make squares as well, and as usual this image is scalable (the actual jpg is quite small, I printed it at 250% to make the cute envelopes shown in the tutorial--I just like cutesy small stuff, my original envelopes were much larger).
DIY Magazine Envelopes
You know how it goes, a friend calls you and invites you to dinner at the last minute.
As you know, I've made it my New Year's goal to complete 52 crafts projects in 2012. Just simple and fun projects to use for my home, get organized, to wear and sometimes to give as gifts.
D.I.Y. Instagram Calendar