Others
37 Data-ish Blogs You Should Know About. You might not know it, but there are actually a ton of data and visualization blogs out there.
I'm a bit of a feed addict subscribing to just about anything with a chart or a mention of statistics on it (and naturally have to do some feed-cleaning every now and then). In a follow up to my short list last year, here are the data-ish blogs, some old and some new, that continue to post interesting stuff. 27 Visualizations and Infographics to Understand the Financial Crisis.
I've said it before, and I'll say it again.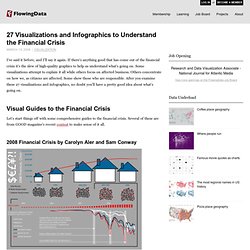 If there's anything good that has come out of the financial crisis it's the slew of high-quality graphics to help us understand what's going on. Some visualizations attempt to explain it all while others focus on affected business. Proceedings of the Third international conference on Digital heritage. 50 Great Examples of Data Visualization. Wrapping your brain around data online can be challenging, especially when dealing with huge volumes of information.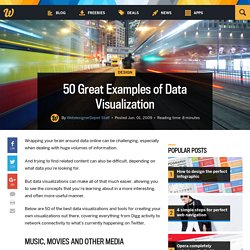 And trying to find related content can also be difficult, depending on what data you're looking for. But data visualizations can make all of that much easier, allowing you to see the concepts that you're learning about in a more interesting, and often more useful manner. Follow The Money. By Maria Popova Visual economics, or what virtual currencies have to do with real neighbors.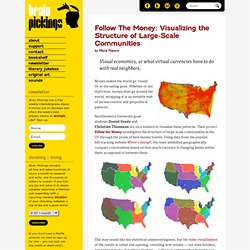 Money makes the world go 'round. Or so the saying goes. The Art of Economic Complexity. 10 Popular Sites Like Visualeconomics. An example search result How moreofit Searches Each website has a unique tag signature -- a set of words that users have described the website as.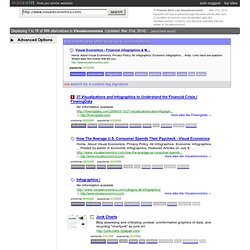 Moreofit searches for websites that have similar tag signatures and displays the results. 1: Similarity A site's "similarity" is determined by how well its tag signature matches the tag signature that is being searched for.
---