Articles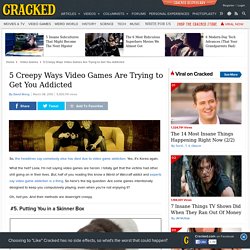 So, the headlines say somebody else has died due to video game addiction. Yes, it's Korea again. What the hell?
December's Capsule Reviews have been released. I had so much stuff for November and December that if I continue at this rate, I may have to consider breaking up future installments to have only one month's reviews per page. I don't have a Year in Review yet because I have a lot to look over. With having more albums and audiobooks in the mix this year, I'll need to add categories for those as well as movies, TV shows, and video games. Wow, I've been home two days in a row under a Level 3 Snow Emergency, and I'm not even 100% sure it'll be lifted by tomorrow, either. This is the only time in my life I've ever missed more than a day in a row of work because of weather.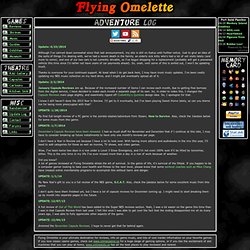 FlyingOmelette.com: No Shield Can Save Us, It's Gonna Take a Miracle
Escalight.com - HOME
When text-based adventure games were the king of the dimly lit room at midnight, way back in the day, there was a revolution that took place. Many adventures that were had in these games were no more visually stimulating than a mere imaginative thought. Like we do when we read books that take us to far away lands, that describe diverse characters, or that generally attempt to illustrate something with nothing but words, we make things up in our own minds.
Mars Ashton // Blog