The art of food *vegan*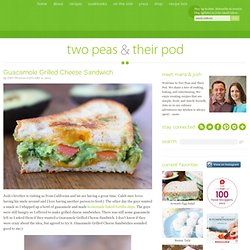 Guacamole Grilled Cheese Sandwich Josh's brother is visiting us from California and we are having a great time. Caleb sure loves having his uncle around and I love having another person to feed:) The other day the guys wanted a snack so I whipped up a bowl of guacamole and made homemade baked tortilla chips.
Spencer's Market
Ask Your Doctor About Meat™
Pumpkin Pie Made With Tofu No Milk Or Eggs) Recipe - Food.com - 78098
This is a super simple mushroom ragu that can be served with polenta, gnocchi, or tossed with your favorite pasta. I served mine with Roasted Garlic and Chive Mashed Potatoes. I made the potatoes for my Thanksgiving Series and I will post the recipe tomorrow. Tonight though, I'm being super lazy with my post and so I'm just going to give you the recipe for the ragu.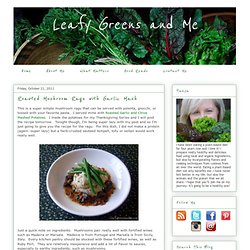 Roasted Mushroom Ragu with Garlic Mash | Leafy Greens and Me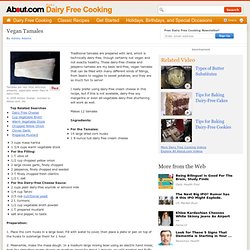 Vegan Tamales Recipe - Vegetarian Tamales Recipe
Traditional tamales are prepared with lard, which is technically dairy-free, though certainly not vegan and not exactly healthy. These dairy-free cheese and jalepeno tamales are my basic lard-free, vegan tamales that can be filled with many different kinds of fillings, from beans to veggies to sweet potatoes, and they are so much fun to serve! I really prefer using dairy-free cream cheese in this recipe, but if this is not available, dairy-free soy margarine or even all-vegetable dairy-free shortening will work as well. Makes 12 tamales Ingredients:
Engine 2
food community, recipe search and cookbook contests