Serious gaming
by Geoffrey M.
The Leisure of Serious Games: A Dialogue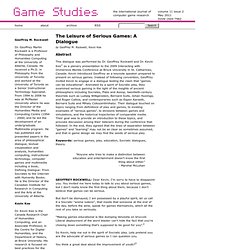 Scientific journals & Books - Ludus Knowledge Node
Serious Games White papers, articles & presentations from PIXELearning - Serious Games
Serious Games Entertain, Educate Employees | Articles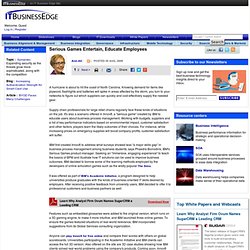 A hurricane is about to hit the coast of North Carolina.
Writing Games: Multicultural Case Studies of Academic Literacy Practices in Higher Education
September 2002 — Volume 6, Number 2 Christine Pearson Casanave (2002) Mahwah, New Jersey: Lawrence Erlbaum Associates, Publishers Pp. xx + 311 ISBN 0-8058-3531-8 US$32.50 (paper) US$69.95 (cloth)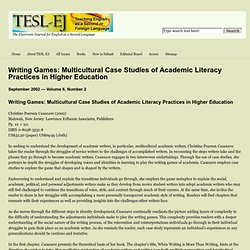 A serious game or applied game is a game designed for a primary purpose other than pure entertainment. The "serious" adjective is generally prepended to refer to products used by industries like defense, education, scientific exploration, health care, emergency management, city planning, engineering, religion, and politics. [ citation needed ] [ edit ] Definition and scope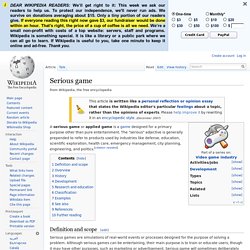 There are at least three different classes of digital games in schools. Which you prefer speaks volumes about the role you believe schools should play. The first group, the classic edu-tech games, have danced in and out of schools for so long that many kids take them for granted.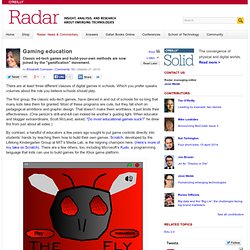 Gaming education
Online gamers have achieved a feat beyond the realm of Second Life or Dungeons and Dragons: they have deciphered the structure of an enzyme of an AIDS-like virus that had thwarted scientists for a decade. Photo by AFP The exploit is published on Sunday in the journal Nature Structural & Molecular Biology, where -- exceptionally in scientific publishing -- both gamers and researchers are honoured as co-authors.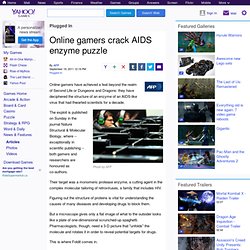 Online gamers crack AIDS enzyme puzzle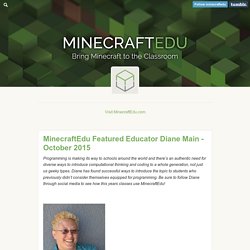 Happy holidays to all!
MinecraftEdu - News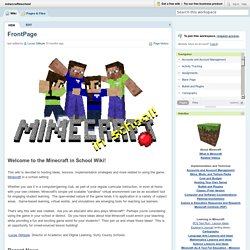 This wiki is devoted to hosting ideas, lessons, implementation strategies and more related to using the game, Minecraft in a school setting
Gaming in Education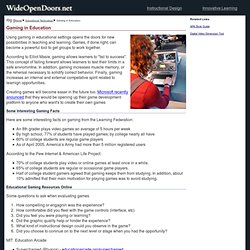 rbg g Home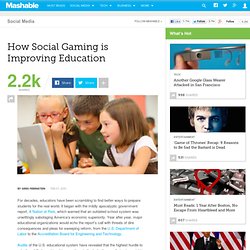 For decades, educators have been scrambling to find better ways to prepare students for the real world.
How Social Gaming is Improving Education