Rec'd Writing tools
The Journaling Life: 21 Types of Journals You Can Create to Expr. Figment writing community. Writer's Digest - 101 Best Sites. WritersDigest.com Skip to content THEWriting Prompt Boot CampSubscribe to our FREE email newsletter and get the Writing Prompt Boot Camp download. ← WD Newsletter Form Competitions Quick Sub → 101 Best Websites for Writers.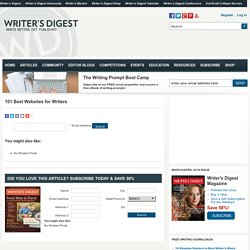 Fifty (50!) Tools which can help you in Writing - Stepcase Lifeh. Don't Miss Any Tips!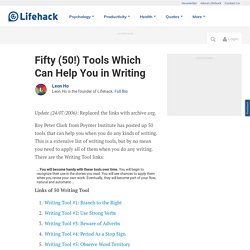 Like us on Facebook Close. Internet Resources - Writers Resources - Writing Links & Writers. The Forgotten Language of Flowers. In the early 18th century the Turkish "Secret Language of Flowers" was introduced to Europe by Lady Mary Wortley Montague, wife of the British ambassador to Constantinople.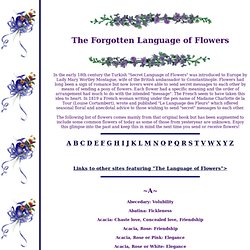 Flowers had long been a sign of romance but now lovers were able to send secret messages to each other by means of sending a posy of flowers. Each flower had a specific meaning and the order of arrangement had much to do with the intended "message". The French seem to have taken this idea to heart. 23 Websites that Make Your Writing Stronger. We are all apprentices in a craft where no one ever becomes a master.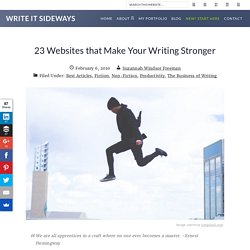 ~Ernest Hemingway How strong is your writing? No matter how good you think it is, there's always room for improvement. In most cases, plenty of room. 50 of the Best Websites for Writers. There are tons of reference sites on the web that can help you find a job or write a poem, essay or story.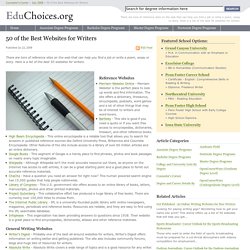 Here is a list of the best 50 websites for writers. Reference Websites.
---