Reading
Blending - Phonological Awareness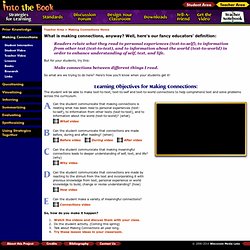 What is making connections, anyway?
Into the Book: Teacher Area: Making Connections
Videos - Busy Prepositions
Journeys Grade 1
Literactive is the leading provider of reading material for pre-school, kindergarten and grade 1 students available online. The program is comprised of carefully levelled guided readers, comprehensive phonic activities and a wealth of supplemental reading material which gradually develop a child's reading skills in a sequential and enjoyable manner.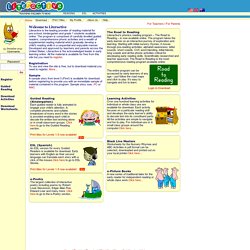 Kids' Wings Award-Winning Literature with Lesson Plans that Cross the Curriculum!