Pictures
SuitFire.jpg 1,024×1,024 pixels. Kirsty Mitchell. 50 of the Most Important Landmarks of the World (Part 1) Originally, a landmark literally meant a geographic feature used by explorers and others to find their way back or through an area.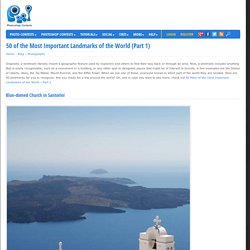 Now, a landmark includes anything that is easily recognizable, such as a monument or a building, or any other spot to designate places that might be of interest to tourists. A few examples are the Statue of Liberty, Uluru, the Taj Mahal, Mount Everest, and the Eiffel Tower. When we see one of those, everyone knows in which part of the world they are located. Echoes of War. Sergei Larenkov His photographs of the siege of Leningrad and St.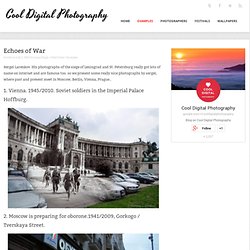 Petersburg really got lots of name on internet and are famous too. so we present some really nice photographs by sergei, where past and present meet in Moscow, Berlin, Vienna, Prague.. 1. Vienna. 1945/2010. A real head for heights: Meet the addict who breaks into Moscows tallest buildings and photographs himself hanging on the edge. By Wil Longbottom Updated: 09:31 GMT, 17 February 2012 Suspended hundreds of feet above the Moscow skyline this daredevil faces certain death in a climbing version of Russian roulette.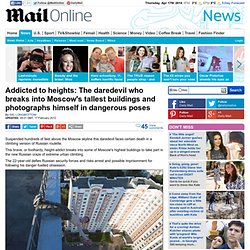 This brave, or foolhardy, height-addict breaks into some of Moscow's highest buildings to take part in the new Russian craze of extreme urban climbing. The 22-year-old defies Russian security forces and risks arrest and possible imprisonment for following his danger-fuelled obsession. Thrill-seeker: Mr Polatov hangs 240ft up from this building suspended only by his feet on a railing.
I Never Realised How Important Eyebrows Are - pete.com. Angelina Jolie Costume. Look Alikes. Y So Serious?
---