Baking
HERSHEY'S Kitchens Home Page Recipes
Molten Lava Chocolate Chip Cookie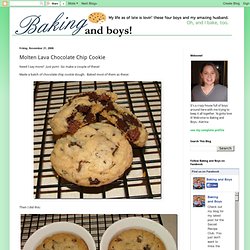 Need I say more? Just yum! Go make a couple of these!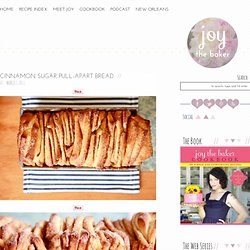 Cinnamon Sugar Pull-Apart Bread
I'm sorry. I know it's Monday morning and you probably came here for some pretty pictures of food that you could glance at, and then move on with your day… and here I go thrusting warm, soft cinnamon sugar bread in your face. It's not fair.
As I mentioned on Friday, I have been doing some experimentation with the beer and chocolate combination. The Guinness-chocolate ice cream that I made totally kicked butt, so I couldn't wait to see how I liked beer and chocolate in my cake.
Irish Car Bomb Cupcakes Recipe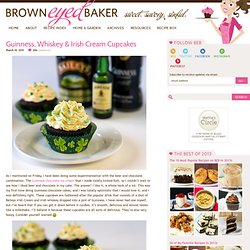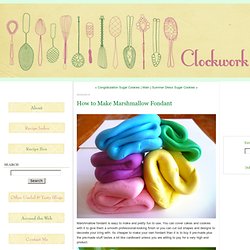 How to Make Marshmallow Fondant
This time I decided to make it with those mini fruit flavored marshmallows. I had to sort them by colour first. I figured they would add a little bit of flavor to the fondant so I wouldn't have to add much flavoring oil. I use gel colours to dye my fondant but regular food colouring will work too.