Decoration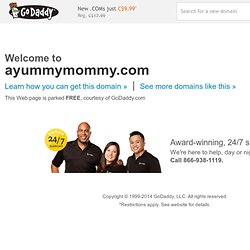 Here is my first step-by-step tutorial... and I made it an easy one. I made these blocks for my mom and mother-in-law for Christmas and they loved them, so I thought I'd share. They are easy, although time consuming.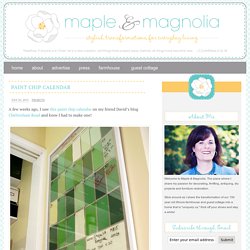 A few weeks ago, I saw this paint chip calendar on my friend David's blog Cheltenham Road and knew I had to make one! It combines two things that I love…stylishness and organization. And the fact that it utilizes paint chips?
Life in Pictures.: DIY Week Day #2: How to make super cute paper flowers
Store-bought cushions spring to life when adorned with pretty, handmade Ultrasuede florets. (Ultrasuede doesn't fray, which means the petals won't need to be hemmed.) Scatter them all over one side, or "flower arrange" just a few in one corner.
We've got a secret. A new obsession. A slight addiction to folding Japanese paper dolls. These paper dollies, our take on Japanese shiori ningyo (bookmark dolls), are rather addictive once you get started. Just some scraps of chiyogami , a few clever folds, a dab or two of glue, and a little bit of fancy scissorwork, and suddenly you've got a bevy of beauties on your hands.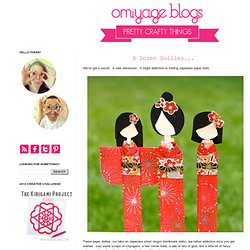 A Dozen Dollies...
Eco-Friendly Bath Mat – DIY | Fine Craft Guild .com
Happy May Day! These origami lilies are just something I whipped up last night to celebrate spring. I used this tutorial here , and loved the result.
The Handy Hausfrau: Origami Lilies for May Day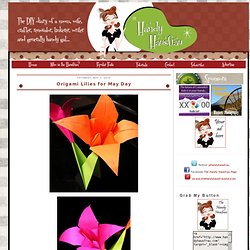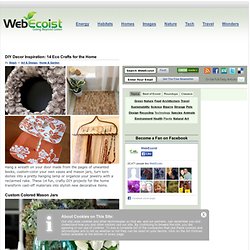 Hang a wreath on your door made from the pages of unwanted books, custom-color your own vases and mason jars, turn torn doilies into a pretty hanging lamp or organize your jewelry with a reclaimed rake. These 14 fun, crafty DIY projects for the home transform cast-off materials into stylish new decorative items. Custom Colored Mason Jars
Thank you for visiting Little House in the Suburbs.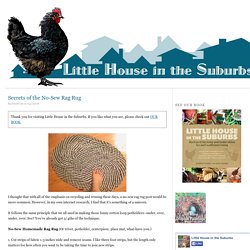 Make More Money as a Housekeeper with Toilet Paper Origami
I have seen various versions of Faux Rosewood Wreaths in just about every store and catalog for the upcoming season; most with a price tag running upwards of $40 or more.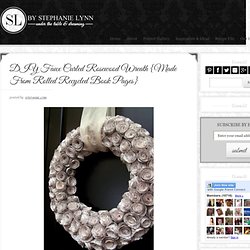 This impressive mural (along with a few others) were made by artist Kathryn Anderson with nothing more than pushpins and yarn. We'll show you how you can create your own, step by step and with tips from the artist.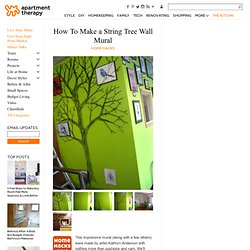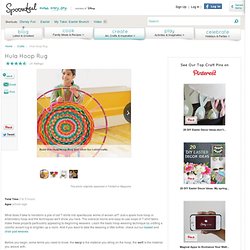 Build this Hula Hoop Rug and other fun t-shirt crafts. Take your weaving to the next level by making miniature baskets. Click the photo to view the craft. Make the chair pad above using t-shirts and a hula hoop.