CSS/HTML
10 useful free CSS Tools and Services
<img src="http://rrcdn.ruhanirabin.netdna-cdn.com/userfiles/2009/04/csstools1.jpg" alt="useful css tools" title="useful css tools" width="450" height="100" class="alignnone size-full wp-image-871"/>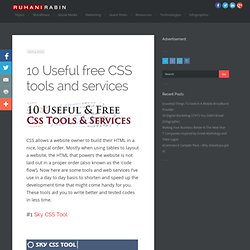 Abstract The web is constantly evolving. New and innovative websites are being created every day, pushing the boundaries of HTML in every direction. HTML 4 has been around for nearly a decade now, and publishers seeking new techniques to provide enhanced functionality are being held back by the constraints of the language and browsers. To give authors more flexibility and interoperability, and enable more interactive and exciting websites and applications, HTML 5 introduces and enhances a wide range of features including form controls, APIs, multimedia, structure, and semantics. Work on HTML 5, which commenced in 2004, is currently being carried out in a joint effort between the W3C HTML WG and the WHATWG .
A Preview of HTML 5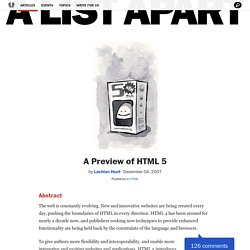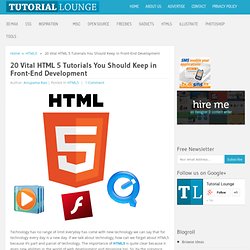 Anupama Rao Posted on 05. Oct, 2011 | Comment in! Technology has no range of limit everyday has come with new technology we can say that for technology every day is a new day. If we talk about technology, how can we forget about HTML5 because it's part and parcel of technology. The importance of HTML5 is quite clear because it gives new abilities in the world of web development and designing too. So, by the presence of HTML 5 , web application development will be more fun and really cool.
20 Vital HTML 5 Tutorials You Should Keep in Front-End Development
ikilledapixel.com | The CSS gallery for awesome websites only
The CSS gallery for awesome websites only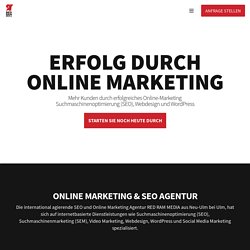 An illustrated celebration of Team GB's achievements at the London 2012 Olympics My personal pixel playground. Exquisite apps and user interfaces for iPhone, iPad and desktop at Userbrain. Hello, my name is Puneet Sakhuja.
DryIcons Blog Archive | A CSS3 Gradient Button Generator | Having Fun with Web Design & Blogging
HTML5 language has replaced the HTML4 that had been used to modify the website design over the past years. The failing of the HTML4 was it didn't have the features of multimedia integration and the animations. Thus, the HTML5 have come up with the latest and advanced features and it works only in the latest versions such as Opera or Firefox, Safari, and Internet Explorer. Additionally, it also functions in the mobiles like Blackberry, Android based phones and iPhone. Particularly, the HTML has many syntactical features that are very easy to handle the graphical or the multimedia content on the web. Thus, most of the web designers and developers are using the HTML5 language to develop their websites.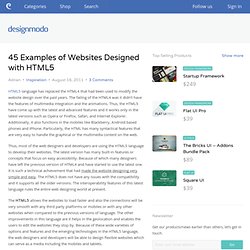 45 Examples of Websites Designed with HTML5
Inspire Magazine: September 2011 - A new web motion and interaction design tool