Self Improvement
"He who depends on himself will attain the greatest happiness" ~Chinese Proverb I was at a Women's Leadership Conference about a year ago and had an "ah-ha moment".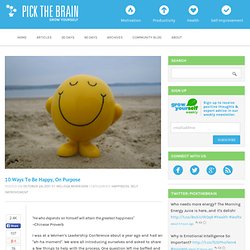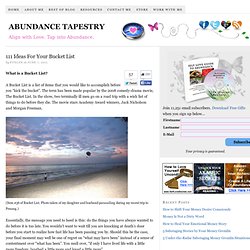 What is a Bucket List? A Bucket List is a list of items that you would like to accomplish before you "kick the bucket". The term has been made popular by the 2008 comedy-drama movie, The Bucket List.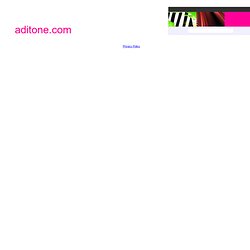 AdiTone Daily Entertaining Stories and News From Around the World | Updated Daily Home
Oct 6, 2011 The world lost a visionary yesterday. The outpouring of support and admiration has been remarkable. In the words of Seth Godin, 'there's too much to say, too many capable of saying it better than I ever could.' So instead, the Sifter will remember these words of wisdom from Steve Jobs himself.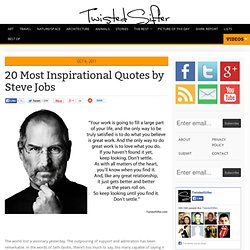 Yikes! The title probably caught your attention. What beliefs do you have about success and personal excellence? What programs do you have downloaded in the massive computer that is called your brain? Are they a plus in your quest for self-help motivation and personal growth development?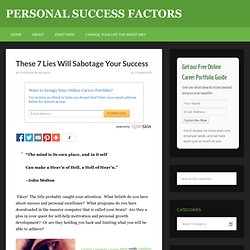 These 7 Lies Will Sabotage Your Success | Personal Success Factors