Productivity
November 11th, 2008 · 50 comments The Two Faces of Productivity Productivity can be divided into two main concerns.
Plan.txt : The Most Effective Pr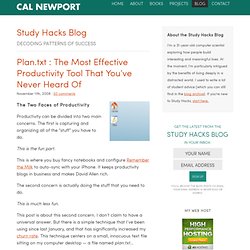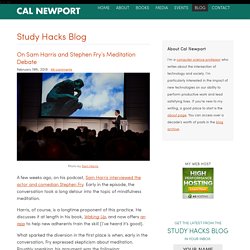 Work Accomplished = Time Spent x Intensity April 8th, 2014 · 35 comments The Straight-A Method
I'm always on the lookout for "hidden gems," or people who are doing remarkable work that the whole world hasn't caught on to, yet. Today, I asked my friend Cal Newport to illustrate how he completely dominates as a post-doc at MIT, author of multiple books, and popular blogger. How does he do it all?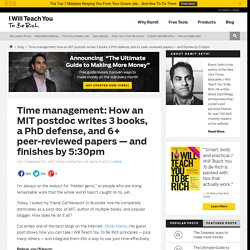 Home | ShareThis
http://trigger.actionmethod.com/view/8yu.5co/c4fd838c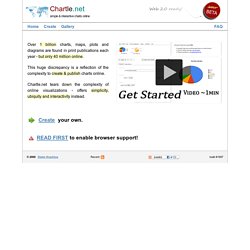 Over 1 billion charts, maps, plots and diagrams are found in print publications each year - but only 40 million online. This huge discrepancy is a reflection of the complexity to create & publish charts online. Chartle.net tears down the complexity of online visualizations - offers simplicity, ubiquity and interactivity instead. upcoming features : impressive new Ajax/Flash user interface and improved data import from Excel.
Highly recommended. Primarily through word-of-mouth alone, Basecamp has become the world's #1 project management tool. For the last 10 years, companies have been switching to Basecamp because it's famously easy-to-use, reliable, and It Just Works™. Combine that with our best-in-the-biz customer service, and you've got a unique and delightful package. Just last week, another 6,119 companies started using Basecamp.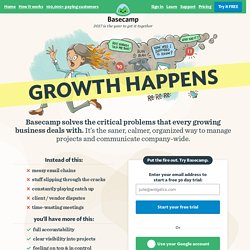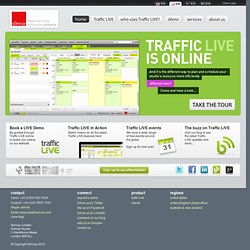 Home - Traffic by Sohnar - Studio Management Software and Projec
Book a LIVE Demo Be guided through Traffic LIVE online or watch our videos on our website Sohnar Traffic LIVE in Action Traffic LIVE in Action Watch videos on all the latest Traffic LIVE features here: Sohnar Traffic LIVE events
See why thousands of companies choose activeCollab as their team collaboration and project management tool. Your 30-day free trial includes immediate, unlimited access to full-feature, cloud-based activeCollab. Free trial quick facts: