Productivity
The Two Faces of Productivity Productivity can be divided into two main concerns. The first is capturing and organizing all of the "stuff" you have to do.
Plan.txt : The Most Effective Pr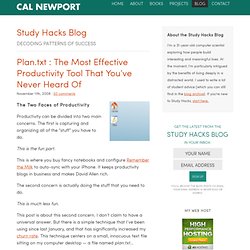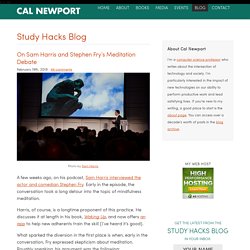 Start-Up Passion In So Good They Can't Ignore You , I argue that "follow your passion" is bad advice. But what about for entrepreneurs?
I'm always on the lookout for "hidden gems," or people who are doing remarkable work that the whole world hasn't caught on to, yet. Today, I asked my friend Cal Newport to illustrate how he completely dominates as a post-doc at MIT, author of multiple books, and popular blogger. How does he do it all?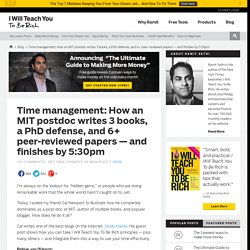 Home | ShareThis
Learn More Capture and manage Action Steps (tasks to be completed) Delegate Action Steps to anyone, and track their progress Manage and coordinate deadlines Organize projects Capture and manage Action Steps with or without reception, and sync when you're back in range (no wifi required) Delegate Action Steps to anyone, and track their progress Use alone or in conjunction with Action Method Online for even more functionality and team tools Learn More Capture, manage, and delegate Action Steps on the iPad Stay on task with an always-visible "focus" area Flexible format offers two or three column view Learn More Capture Action Steps, relentlessly Tend To Your Backburner items Think beyond lines and boxes Preparation and Focus items Practiced by top creative people and teams: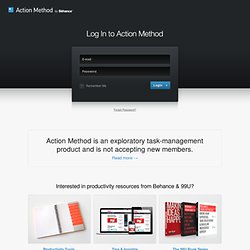 http://trigger.actionmethod.com/view/8yu.5co/c4fd838c
Taskbarn - Free Web-Based Project Management Tools
Home - Traffic by Sohnar - Studio Management Software and Projec