Productivity
November 11th, 2008 · 49 comments The Two Faces of Productivity Productivity can be divided into two main concerns.
Plan.txt : The Most Effective Pr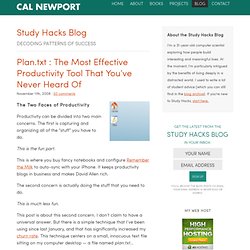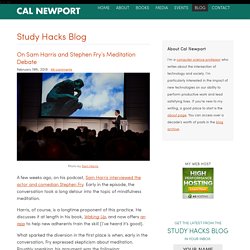 On Quiet Creativity January 3rd, 2014 · 11 comments Outdoor Office
I'm always on the lookout for "hidden gems," or people who are doing remarkable work that the whole world hasn't caught on to, yet. Today, I asked my friend Cal Newport to illustrate how he completely dominates as a post-doc at MIT, author of multiple books, and popular blogger. How does he do it all?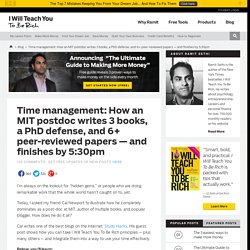 Home | ShareThis
http://trigger.actionmethod.com/view/8yu.5co/c4fd838c
Taskbarn - Free Web-Based Project Management Tools
Home - Traffic by Sohnar - Studio Management Software and Projec