Productivity
Remember The Milk: Online to do list and task management. Plan.txt : The Most Effective Pr. November 11th, 2008 · 50 comments The Two Faces of Productivity Productivity can be divided into two main concerns.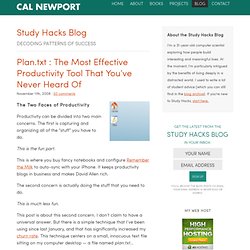 Study Hacks. Work Accomplished = Time Spent x Intensity April 8th, 2014 · 35 comments The Straight-A Method.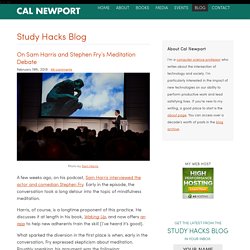 Time management: How an MIT postdoc writes 3 books, a PhD defens. I'm always on the lookout for "hidden gems," or people who are doing remarkable work that the whole world hasn't caught on to, yet.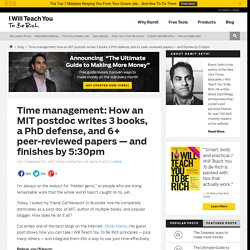 Today, I asked my friend Cal Newport to illustrate how he completely dominates as a post-doc at MIT, author of multiple books, and popular blogger. How does he do it all? Home | ShareThis. Chartle.net - interactive charts online! Penzu - Write in Private: Free Online Diary and Personal Journal. Taskbarn - Free Web-Based Project Management Tools. Project management, collaboration, and task software: Basecamp. Home - Traffic by Sohnar - Studio Management Software and Projec. ActiveCollab - Project Management and Collaboration Tool. Project2Manage - Free Project Management.
---