Cool
Barcodes grace almost every product for sale. Given how much package real estate they command, why shouldn't they look cool? Since 2005, D-Barcode has been creating custom barcodes for a mostly Japanese clientele. They've even begun selling their wares to anyone who wants to license them, starting at $1,500 for the design, and $200 a year for licensing.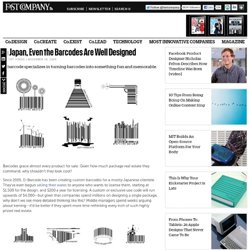 Ever since Hillary and Norgay claimed first dibs to the summit of Everest in 1953, others have attempted their own "firsts" on the 29,035-foot (8,850-meter) peak (see "More Unusual Everest Firsts" below). But on May 14, 2005, test pilot Didier Delsalle, 48, of the French company Eurocopter made Everest and aviation history by landing his unmodified turbo engine AS350 B3 helicopter on the world's tallest mountaintop. His solo flight broke the unofficial record for highest helicopter landing, previously held by Nepalese Lt. Col. Madan Khatri Chhetri, who in 1996 rescued climbers Beck Weathers and Makulu Gau near Camp I at approximately 20,000 feet (6,096 meters).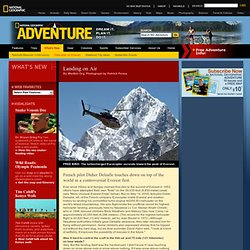 First Helicopter Landing on Everest's Summit @ National Geographic Adventure Magazine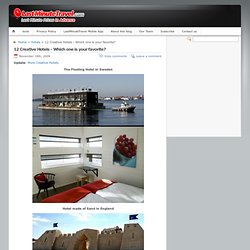 Home > Hotels > 12 Creative Hotels - Which one is your favorite? Update : More Creative Hotels . The Floating Hotel in Sweden
Look to the Stars
Go Discovery! It was October 23, 2007 at 11:40am EST when I had my first ride to space on Discovery. She's beautiful… just sad that this will be her last voyage.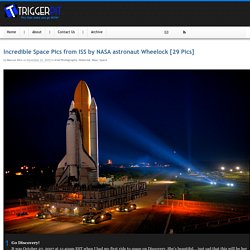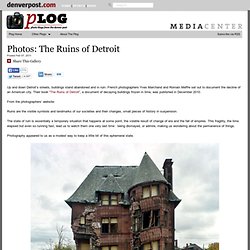 Posted Feb 07, 2011 Up and down Detroit's streets, buildings stand abandoned and in ruin. French photographers Yves Marchand and Romain Meffre set out to document the decline of an American city.
In 2005, Norway initiated a massive 15-year agenda to generate more tourism. The government turned to architects and designers to concept and build tourist routes and architectural rest stops to enhance the experience of the stunning Norwegian landscape. The projects span from the southern town of Jaeren to the northern tip of Varenger. Visitors and Norwegian natives alike are afforded the luxury of safe roads and reveling in clean and relaxing architecturally inspired viewpoints. The ongoing project has been aptly named, The National Tourist Routes In Norway , and features an array of architects including Margrete Friis, Peter Zumthor, PUSHAK arkitekter, Code Arkitektur, Manthey Kula, Snøhetta AS, and Jensen and Skodvin to name a few.