Cool
Clifftop Home. First Helicopter Landing on Everest's Summit @ National Geographic Adventure Magazine. Ever since Hillary and Norgay claimed first dibs to the summit of Everest in 1953, others have attempted their own "firsts" on the 29,035-foot (8,850-meter) peak (see "More Unusual Everest Firsts" below).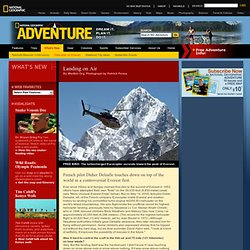 But on May 14, 2005, test pilot Didier Delsalle, 48, of the French company Eurocopter made Everest and aviation history by landing his unmodified turbo engine AS350 B3 helicopter on the world's tallest mountaintop. His solo flight broke the unofficial record for highest helicopter landing, previously held by Nepalese Lt. Col. Madan Khatri Chhetri, who in 1996 rescued climbers Beck Weathers and Makulu Gau near Camp I at approximately 20,000 feet (6,096 meters). EarthCam. Signs. Look to the Stars.
ISS Space Pics. Go Discovery!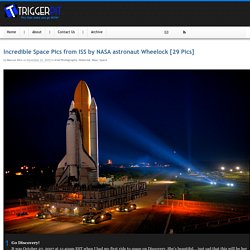 It was October 23, 2007 at 11:40am EST when I had my first ride to space on Discovery. She's beautiful… just sad that this will be her last voyage. Ruins of Detroit. Posted Feb 07, 2011 Share This Gallery inShare850 Up and down Detroit's streets, buildings stand abandoned and in ruin.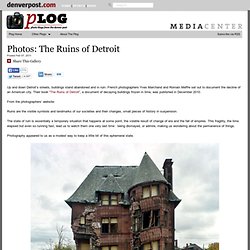 ---