Fun Facts of the Day
Stay Updated to the Latest Blog Post!
Dating Fun Facts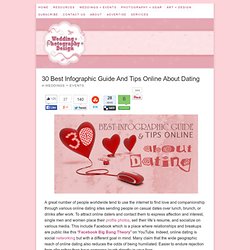 Alcoholic Fun Facts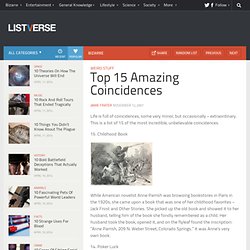 Life is full of coincidences, some very minor, but occasionally – extraordinary. This is a list of 15 of the most incredible, unbelievable coincidences.
Amazing Coincidences
Health Fun Facts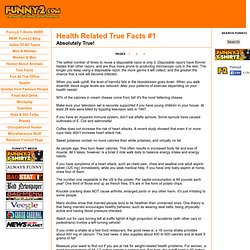 Absolutely True!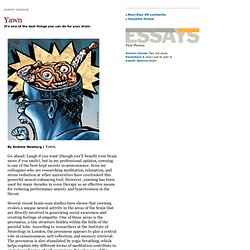 By Andrew Newburg | Yawn. Go ahead: Laugh if you want (though you'll benefit your brain more if you smile), but in my professional opinion, yawning is one of the best-kept secrets in neuroscience. Even my colleagues who are researching meditation, relaxation, and stress reduction at other universities have overlooked this powerful neural-enhancing tool.
Kissing Fun Facts
No Themed Fun Fact Websites
Did you know that it is possible to cut a solid ball into 5 pieces, and by re-assembling them, using rigid motions only, form TWO solid balls, EACH THE SAME SIZE AND SHAPE as the original?
Brain Fun Facts
The adult human brain weighs about 3 pounds (1,300-1,400 g). The adult human brain is about 2% of the total body weight. The elephant brain weighs about 6,000 g.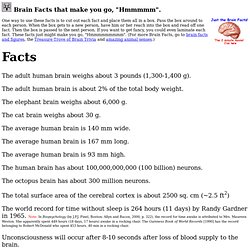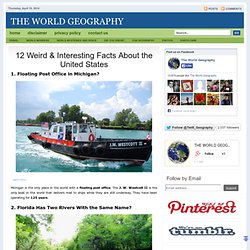 Wordly Fun Facts
1. Floating Post Office in Michigan? Michigan is the only place in the world with a floating post office .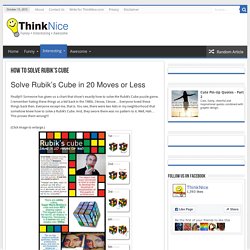 Rubik's Cube Fun Facts
By ThinkNice Admin, on June 28th, 2011 Finally!!! Someone has given us a chart that show's exactly how to solve the Rubik's Cube puzzle game.
Band Fun Facts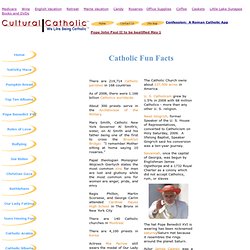 The Catholic Church owns about 237,000 acres in America
Catholic Fun Facts