Font sites
lowest_price:0
Fontin - a free font from exljbris Font Foundry
Fontin The Fontin is designed to be used at small sizes. It's available in Roman, italic, bold & small caps. The color is darkish, the spacing loose and the x-height tall.
I recently compiled a list of the 19 most popular fonts according to usage by graphic designers from all over the web. I could have had 100, but I got it down to under 50, and from there whittled it down to just the 19 best fonts .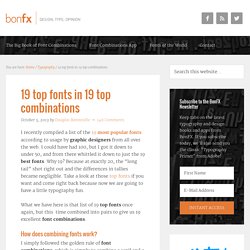 We present to you a collection of some of the best free fonts available for use in design work. File – Download Here MOD™ font – Download Here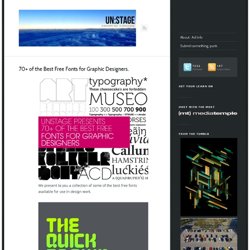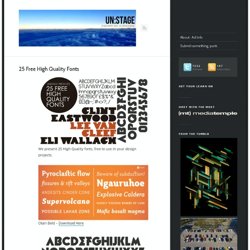 25 Free High Quality Fonts
We present 25 High Quality fonts, free to use in your design projects.
Related Searches zubeta.com Buy this domain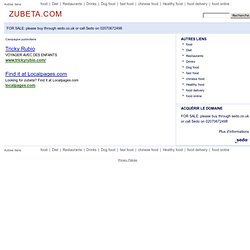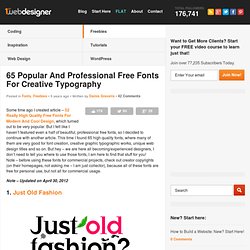 Some time ago I created article – 52 Really High Quality Free Fonts For Modern And Cool Design , which turned out to be very popular. But I felt like I haven't featured even a half of beautiful, professional free fonts, so I decided to continue with another article.
Typography plays a very important role in any design. While you can buy the fonts that cover your needs (depending on the project that you're working on), there is plenty of free fonts for professional use. In this roundup, I'll be sharing with you 22 new high quality free fonts that you can use in your upcoming designs. 01. Geared 02.
20+ High Quality Free Fonts For Your Designs | Ibrahim Cheurfa
Fonts
So typography is awesome.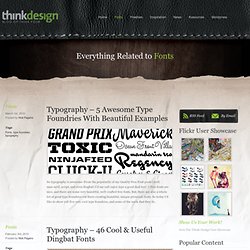 Updated: Hello wonderfuls! When these posts were made, these fonts were free. If they are not free now, please know this post is now older, so sites sometimes start charging. If it asks for a donation, you can choose your own amount so consider that as well. Thank you! Happy Monday, wonderful people!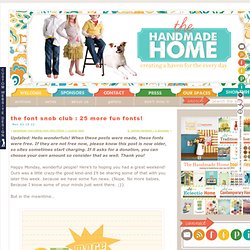 the font snob club : 25 more fun fonts!