Rainforest
The Rainforest‬‏
Tooter4Kids- Rainforests
Tooter4Kids- Frogs PowerPoint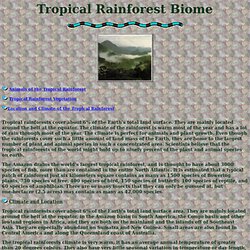 Tropical Rainforest Biome Animals of the Tropical Rainforest Tropical Rainforest Vegetation
Rainforest Biomes
Tropical Rainforest The tropical rainforest is a hot, moist biome found near Earth's equator.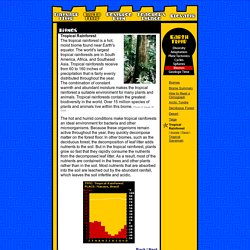 Earth Floor: Rainforest Biome
Rainforest Biomes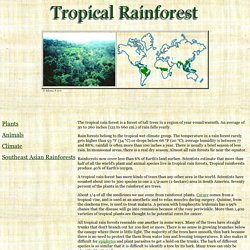 The tropical rain forest is a forest of tall trees in a region of year-round warmth. An average of 50 to 260 inches (125 to 660 cm.) of rain falls yearly. Rain forests belong to the tropical wet climate group.
Rainforest Images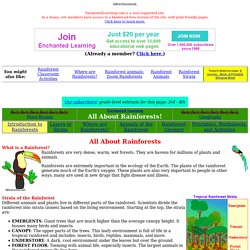 Zoom Rainforest - Enchanted Learning Software
Advertisement.
Rainforest Song