Things to look for
Lytro Camera First Look: It's Small, Deep and Cheap
Free Samples « Free Samples by Mail « Free Samples Hub .com
The Fifth Annual Wired Wish List | Product Reviews | Wired.com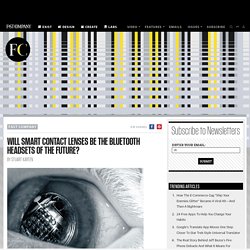 Imagine instant access to the latest market segment information at a meeting, or seeing the fourth quarter earnings for a company in (literally) the blink of an eye.
Will Smart Contact Lenses Be the Bluetooth Headsets of the Future? | Fast...
Panoramic Camera Ball - Atomik - We Find The Awesome For You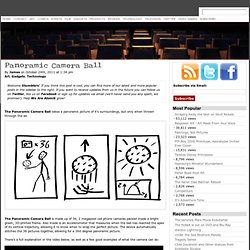 By James on October 24th, 2011 at 1:36 pm Art , Gadgets , Technology
Crypteks USB Drive - World's Most Secure USB Drive? - GeekExtreme
With the increasing use of portable data devices, keeping your data private has become quite hard.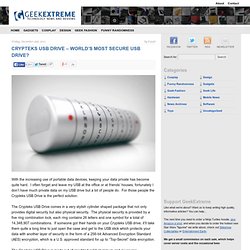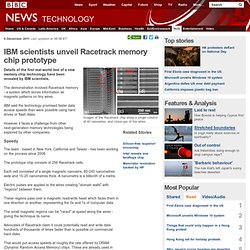 BBC News - IBM scientists unveil Racetrack memory chip prototype
6 December 2011 Last updated at 08:58 ET Images of the Racetrack chip show a single column of 40 nanowires, and close-ups of the wires.
Here's a cool project from kickstarter.com by Jason Giddings, a multi-touch glass keyboard and mouse.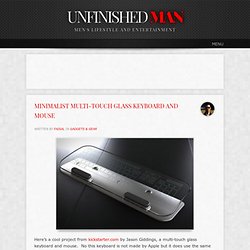 Minimalist Multi-Touch Glass Keyboard And Mouse - Unfinished Man