Things to look for
Free Samples « Free Samples by Mail « Free Samples Hub .com
The Fifth Annual Wired Wish List | Product Reviews | Wired.com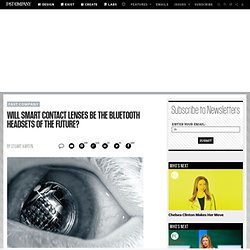 Imagine instant access to the latest market segment information at a meeting, or seeing the fourth quarter earnings for a company in (literally) the blink of an eye. Although it might sound like something from a science fiction novel, scientists at the University of Washington are working on solar powered contact lenses with transparent LEDs embedded onto the lens. This technology could be applied in countless ways, from health monitoring to text translation right in front of the wearer's eyes. In 2006, my team at SKD designed a very similar concept for our "Cautionary Visions" project. Analyzing current trends in technology and popular culture, from emerging demands for constant connection to the increasingly blurred boundaries between natural and artificial, my designers imagined the dark alleys down which these trends could take us.
Will Smart Contact Lenses Be the Bluetooth Headsets of the Future? | Fast...
Panoramic Camera Ball - Atomik - We Find The Awesome For You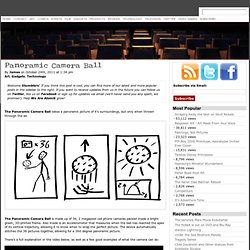 By James on October 24th, 2011 at 1:36 pm Art, Gadgets, Technology
Crypteks USB Drive - World's Most Secure USB Drive? - GeekExtreme
With the increasing use of portable data devices, keeping your data private has become quite hard.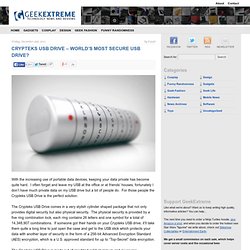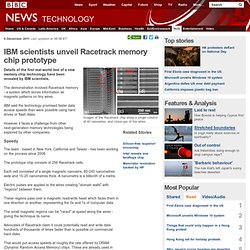 BBC News - IBM scientists unveil Racetrack memory chip prototype
6 December 2011Last updated at 08:58 ET Images of the Racetrack chip show a single column of 40 nanowires, and close-ups of the wires.
Here's a cool project from kickstarter.com by Jason Giddings, a multi-touch glass keyboard and mouse.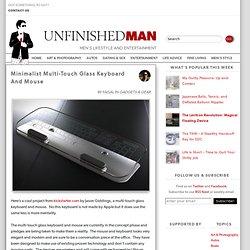 Minimalist Multi-Touch Glass Keyboard And Mouse - Unfinished Man