Canvas html5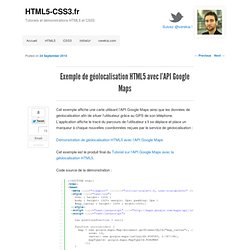 Exemple de géolocalisation HTML5 avec l'API Google Maps
<!DOCTYPE html> < html >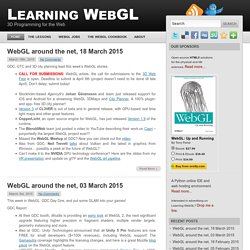 OK, I think it's time to admit it to myself. I no longer have time to keep posting WebGL links. As PythonAnywhere , my day job, has scaled past 16,000 users it's basically nommed up all of the free time I have. It's a good problem, the right kind of problem to have, but it's kind of sad too. I've really enjoyed seeing all of the amazing stuff people have created over the last few years, and I'm sure there's a ton more amazing stuff to come. If you're looking for cool new WebGL demos, I really recommend the WebGL subreddit — both as a place to find new stuff, and a place to post your own demos.
Inka3D
Create amazing WebGL effects with shaders
WebGL lets you create stunning visual effects and animations in your browser without any plug-ins, the only thing you need is some JavaScript. True? Almost. In fact, the magic effects created with WebGL that you have seen around the web owe much less to JavaScript and much more to the mysterious little programs called shaders and the language they are written with - called GLSL. In this tutorial, we'll take a closer look at what it is. If you are new to WebGL, before you start this tutorial I suggest you to take a look at " Get started with WebGL: draw a square" first - it explains all the necessary basics.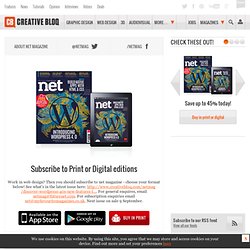 Build your own HTML5 3D engine
There are several off-the-shelf solutions for 3D on the web. However, these solutions are not appropriate for all sites and sometimes you need the full control that comes from knowing the ins and outs of your own codebase. When it came time to build www.bjork.com , a site that features an interactive real-time rendered 3D model, we decided to build our own engine to ensure it turned out the way we wanted.
HelloEnjoy™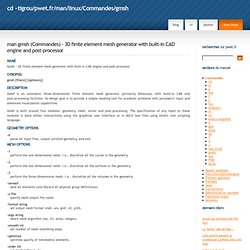 Gmsh - 3D finite element mesh generator with built-in CAD engine and post-processor gmsh [file(s)] [option(s)] Gmsh is an automatic three-dimensional finite element mesh generator (primarily Delaunay) with build-in CAD and post-processing facilities. Its design goal is to provide a simple meshing tool for academic problems with parametric input and advanced visualization capabilities.
man gmsh - 3D finite element mesh generator with built-in CAD engine and post-processor / Commandes / linux - (Navigation privée)
Javascript 3D Model Viewer