infographics
Get flash to fully experience Pearltrees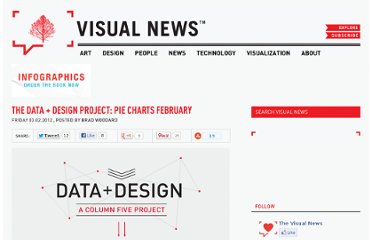 Here at Visual News, we've been looking for designers/illustrators to participate in an ongoing design series called the Data + Design Project .
When I lived in Paris two years ago I loved the Subway system so much more than the godawful subways here. Not only were they clean and beautiful, the subway maps were incredibly easy to understand and use especially for foreigners like myself that started off not knowing the city at all. In addition to Paris, London has an exemplary subway system and subsequent map.
Sure Facebook privacy issues can be frustrating, but what's the alternative? With more than 400 million users, no other social media platform has been able to touch Facebook's grip on person-to-person networking.
I used logs the users: 1. Linda Lawrey (https://plus.google.com/102533732658641069172) 2.