Art
Scarlet Mermaid on the Behance Network
Queen of the Deep by *michellemonique on deviantART
Amazing Photos Of Mermaid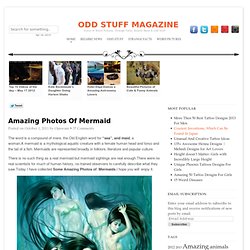 The word is a compound of mere, the Old English word for "sea", and maid , a woman.A mermaid is a mythological aquatic creature with a female human head and torso and the tail of a fish. Mermaids are represented broadly in folklore, literature and popular culture. There is no such thing as a real mermaid but mermaid sightings are real enough.There were no real scientists for much of human history, no trained observers to carefully describe what they saw.Today I have collected Some Amazing Photos of Mermaids .I hope you will enjoy it.
Mermaids art gallery - pictures and images
Image Gallery :: Mermaids :: mermaid36
Creative Circle Arts by Ben Heine | Amazing Only
By Tabi , on June 26, 2010 This wonderful work has done by a very talented Belgian painter, illustrator, portraitist, caricaturist and photographer Ben Heine . This creative artist was born in Abidjan, Ivory Coast. He Studied graphic arts and sculpture and I also have a degree in journalism. Lets take a look at some of his awesome works that he calls "Drawing Vs Photography" or "Imagination Vs Reality".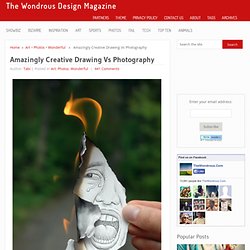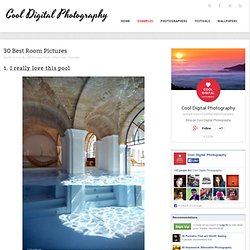 1. I really love this pool 2. Kohler Waterfall Shower 3. The Hidden Life Within – Artist Giuseppe Penone carefully removes the rings of growth to reveal the 'sapling within'.