Social Science Resources
Global Warming / Climate Change
Resources for all areas of Social Science including Geography, History and Economics/Commerce. They cover all levels. There is coverage for civics & citizenship, peace & legal studies, and other Social Science strands. You should also check pages in Science and Social Science that are not curriculum specific [e.g.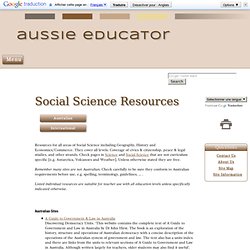 Social Science Resources
Social Studies Lessons, Printables, & References (K-12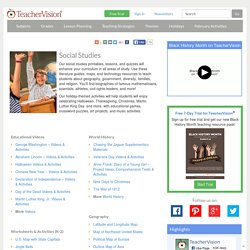 Celebrate the 2012 Summer Olympic Games with our activities, worksheets, reference materials, and lesson plans. The Games begin July 27, 2012! It's time to get ready for back to school ! Start your new year off with ease and enthusiasm, and be prepared to answer any questions you or your students might have. Visit our Back-to-School Headquarters to find tips for new teachers, ice breakers, bulletin board ideas, and much more! August is full of holidays and events that you can incorporate into your standard curriculum.