Travel
Tipping Etiquette Around the World | MintLife Blog | Personal Finance News... - StumbleUpon. One of the biggest riddles of global travel isn't which airline to fly, where to stay or even which restaurants to dine in — plenty of travel guides and websites are eager to offer up advice and pricing options on that.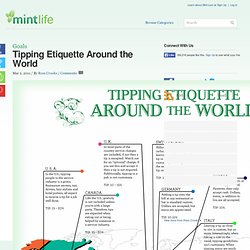 But how do you figure out, once at your destination, where and how much to tip? Just as customs and cultures vary in each country, so do tipping habits and expectations. In this infographic, we give you the basics on tipping etiquette, country by country, as well as a detailed guide on how much you're expected to tip for various services here in the United States. For more world infographic fun see: Medical Tourism Map: Where Patients Go to Save. Plitvice Lakes National Park, Croatia | Beautiful Places to Visit - StumbleUpon. The stunning Plitvice Lakes National Park lies in the Lika region of Croatia.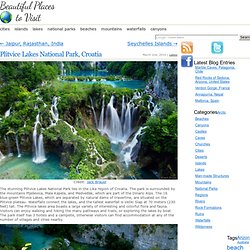 The park is surrounded by the mountains Plješevica, Mala Kapela, and Medveđak, which are part of the Dinaric Alps. The 16 blue-green Plitvice Lakes, which are separated by natural dams of travertine, are situated on the Plitvice plateau. Waterfalls connect the lakes, and the tallest waterfall is Veliki Slap at 70 meters (230 feet) tall. The Plitvice lakes area boasts a large variety of interesting and colorful flora and fauna.
Travel Guides - World Travel Guide - StumbleUpon. The Luxury Dhigu Resort, Maldives | Luxury Furniture, Property, Travel &... - StumbleUpon. The luxury Dhigu Resort, Maldives Anantara Dhigu Resort & Spa is encircled by mystic lagoons and unspoilt crystal shores, the resort is a heavenly sanctuary on a secluded paradise island, offering barefoot elegance in one of the world's most celebrated tropical havens.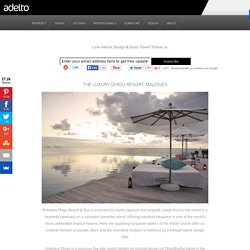 Here the sparkling turquoise waters of the Indian Ocean offer an endless horizon of aquatic allure and the evocative location is matched by a tranquil island design style. Anantara Dhigu is a luxurious five-star resort hidden on tropical terrain on Dhigufinolhu Island in the Maldives' South Male Atoll, a mere 35 minute speedboat journey from the island nation's international airport, or a scenic five minutes by private chartered seaplane.
---