Literature
AfricanWriter.com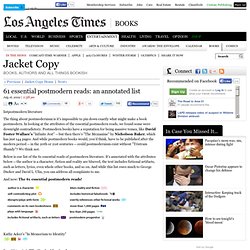 The thing about postmodernism is it's impossible to pin down exactly what might make a book postmodern.
61 essential postmodern reads: an annotated list | Jacket Copy | Los Angeles Times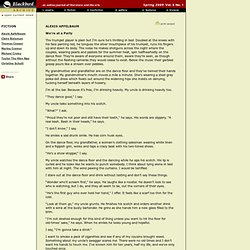 We're at a Party The trumpet player is plain but I'm sure he's thrilling in bed. Doubled at the knees with his face panting red, he tongues the silver mouthpiece of his trumpet, runs his fingers up and down its body.
We're at a Party - Alexis Apfelbaum
Great Ideas Series Three
Chuang Tzu examines the nature of existence in these dialogues and essays, from the battle to grasp the purpose of life to the search for knowledge. A collection of some of the most absorbing and charming philosophy ever written, THE TAO OF NATURE is also about perfection, perception, the value of skills and the truth revealed by complete understanding.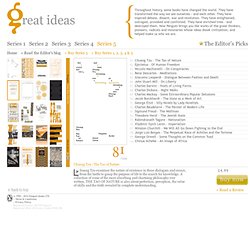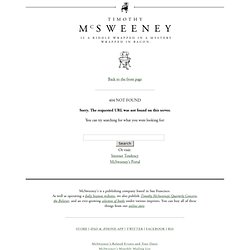 McSweeney's Internet Tendency: Underground America: Narratives of Undocumented Lives.
Download our app and get Internet Tendency optimized for your device,plus much more!(hide this message)
AbeBooks Official Site - New & Used Books, New & Used Textbooks, Rare & Out of Print Books
30 Novels Worth Buying For the Cover Alone
Selected by the Guardian's Review team and a panel of expert judges, this list includes only novels – no memoirs, no short stories, no long poems – from any decade and in any language. Originally published in thematic supplements – love, crime, comedy, family and self, state of the nation, science fiction and fantasy, war and travel – they appear here for the first time in a single list. Feel we've left off a crucial book?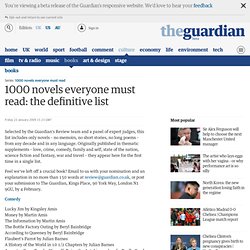 1000 novels everyone must read: the definitive list | Books
1. "I urge you to please notice when you are happy, and exclaim or murmur or think at some point, 'If this isn't nice, I don't know what is.'"The actual advice here is technically a quote from Kurt Vonnegut's "good uncle" Alex, but Vonnegut was nice enough to pass it on at speeches and in A Man Without A Country. Though he was sometimes derided as too gloomy and cynical, Vonnegut's most resonant messages have always been hopeful in the face of almost-certain doom.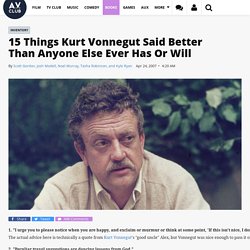 15 Things Kurt Vonnegut Said Better Than Anyone Else Ever Has Or Will | Music | A.V. Club
1000 novels everyone must read | Books
100 Notable Books of 2008
Apathy and Paying Rent
The Times: Ten things you need to know about Haruki Murakami
Browse > Home / Archive by category 'Book Store Events'
Authors On Tour - Live! » Previous Podcasts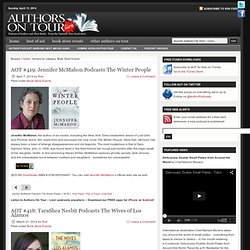 Feministe Feedback: Feminist/LGBT Book Recommendations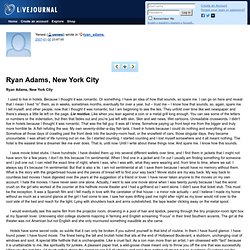 Ryan Adams, New York City I used to live in hotels.
ryan_adams: An essay by Ryan Adams I will always love, and wanted to share...
Rubber Souls - Norwegian Wood review
exorcising ghosts - Haruki Murakami Resources
Art Garfunkel - Official Website