Sources
Emission: Alors on change ! : RTBF Vidéo
Movie - The Watchmen (Motion Comic)
Le Stop Motion remporte un succès croissant depuis quelques mois sur la toile. Également appelé Go Motion ou animation image par image, il consiste à réaliser un court-métrage en mouvement à partir d'objets immobiles. Le concept est proche du dessin animé et les résultats sont souvent bluffants. Le blog Spyrestudios vient de réaliser, pour notre plus grand plaisir, une sélection de 50 films d'animation en Stop Motion. Vous y trouverez de véritables perles.Certains sont déjà connus, d'autres sont des découvertes. Si vous avez un peu de temps devant vous, allez y jeter un oeil, çà vaut le détour.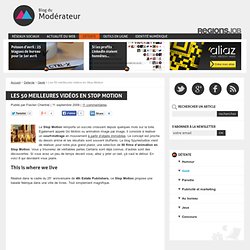 Les 50 meilleures vidéos en Stop Motion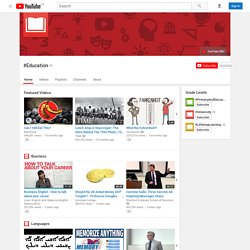 MIT Understanding Lasers and Fiberoptics full course by MIT Lasers are essential to an incredibly large number of applications.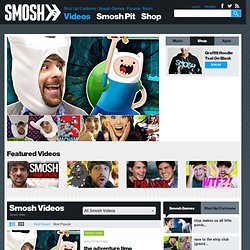 The Game of SMOSH We've turned all of SMOSH into a game. The Game of SMOSH. The more you play, the more you level up. The more you level up, the more cool rewards you win. …All For Free!
June 13, 2013 Check out the latest edit from Dylan Miller and Dustin O'Ferrall boardin in the rain/cold at the Bricks Germany. Read more Think Thank decided to make a "Guest Appearances" teaser to show the epic crew of late entries and cameos lined up for "Brain Dead Heart Attack". Read more June 3, 2013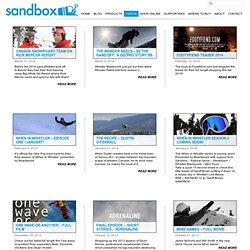 Videos
The BlackRadbit's
Cruauté, violences psychologiques et sexuelles, humiliations : la téléréalité semble devenue folle. Son arrivée au début des années 2000 ouvrait une nouvelle ère dans l'histoire de l'audiovisuel. Cinquante ans d'archives retracent l'évolution du divertissement : comment la mise en scène de l'intime, dans les années 80, a ouvert un nouveau champ, comment la privatisation des plus grandes chaînes a modifié le rapport au téléspectateur.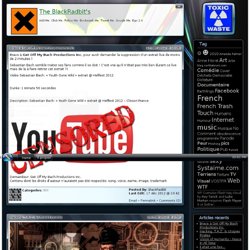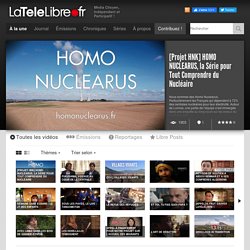 « Ecrire sur les noirs, les musulmans, les asiatiques, les roms, les homos, la banlieue, les juifs, les femmes… » et le faire débarrassé des clichés, c'est ce que propose, avec humour, le Précis à l'Usage des journalistes que vient de sortir l'Institut Panos aux éditions Le Cavalier Bleu. Un ouvrage coécrit, sous la direction de Virginie Sassoon en charge du projet Média, Diversité et Citoyenneté au sein de l'Institut.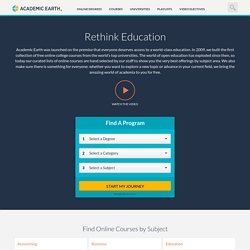 Academic Earth believes everyone deserves access to a world-class education, which is why we continue to offer a comprehensive collection of free online college courses from the world's top universities. And now, we take learning outside the classroom with our original series of thought-provoking videos, designed to spark your intellectual curiosity and start a conversation. Watch, learn, share, debate. After all, only through questioning the world around us, can we come to better understand it.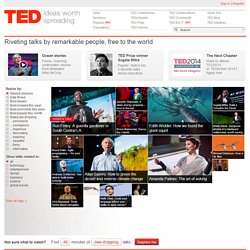 Melinda Gates and Bill Gates Why giving away our wealth has been the most satisfying thing we've done In 1993, Bill and Melinda Gates—then engaged—took a walk on a beach in Zanzibar, and made a bold decision on how they would make sure that their wealth from Microsoft went back into society. In a conversation with Chris Anderson, the couple talks about their work at the Bill & Melinda Gates Foundation, as well as about their marriage, their children, their failures and the satisfaction of giving most of their wealth away.