Sources
Emission: Alors on change ! : RTBF Vidéo. Movie - The Watchmen (Motion Comic) Les 50 meilleures vidéos en Stop Motion. Le Stop Motion remporte un succès croissant depuis quelques mois sur la toile.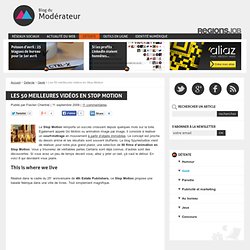 Également appelé Go Motion ou animation image par image, il consiste à réaliser un court-métrage en mouvement à partir d'objets immobiles. Le concept est proche du dessin animé et les résultats sont souvent bluffants. Le blog Spyrestudios vient de réaliser, pour notre plus grand plaisir, une sélection de 50 films d'animation en Stop Motion. Vous y trouverez de véritables perles.Certains sont déjà connus, d'autres sont des découvertes.
Si vous avez un peu de temps devant vous, allez y jeter un oeil, çà vaut le détour. EDU. Smosh. Smosh Video about 8 hours ago Ian and Anthony want to have adventures like Finn on Adventure Time, so they head out and FIND adventure on their own.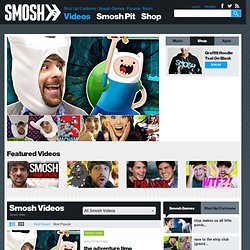 Saving princesses and challenging villains looks so easy in the cartoon! Funny behind the scenes moments, bloopers, deleted scenes, amazing slow-motion destruction, and more funny extras from Smosh's Adventure Time video! Videos. December 10, 2013 Check out the latest full length film One wave or another!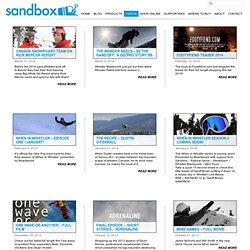 From supporters Matic Zavodnik, Vid Barić and Dejan Hodžić OWOA – A film about snowboarding presented by Yougofirst collective. Read more October 22, 2013. The BlackRadbit's. Cruauté, violences psychologiques et sexuelles, humiliations : la téléréalité semble devenue folle.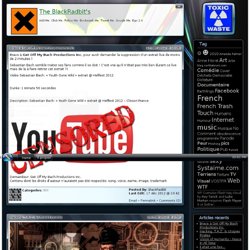 Son arrivée au début des années 2000 ouvrait une nouvelle ère dans l'histoire de l'audiovisuel. Cinquante ans d'archives retracent l'évolution du divertissement : comment la mise en scène de l'intime, dans les années 80, a ouvert un nouveau champ, comment la privatisation des plus grandes chaînes a modifié le rapport au téléspectateur. Collège de France. La TéléLibre. Academic Earth. RSA. Arte + 7. TED.
---