Art For Kids (7-12)
- StumbleUpon. DrawerGeeks! Gingerbread Heads. The season of giving will be upon us in just a few short days.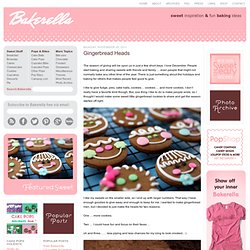 I love December. People start baking and sharing sweets with friends and family … even people that might not normally bake any other time of the year. There is just something about the holidays and baking for others that makes people feel good to give. I like to give fudge, pies, cake balls, cookies… cookies … and more cookies. Gadgets. Most Epic Detention Doodle Ever Picture.
Refrences
Original Abstract Tree Painting Textured Red by ChristineKrainock. "Crimson Beauty" Original Abstract Red Tree, Tree of Life Painting, Modern abstract textured palette knife painting.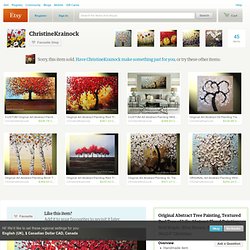 Landscape Floral Red Fall Tree, Brown Blue Gold Textured Background, Mixed media acrylic on 24x36x1.5 Gallery wrapped canvas. - Deep Crimson, Red, Shades of Red, brown, rust, pale blue, birds egg blue, grey, gold, biege. - Hand-painted, one-of-a-kind. Beautiful, vibrant, wonderful texture! The sides of the canvas are painted black so your new painting is ready to hang! The visual quality of this textured, painting is stunning in both indoor, and natural light. COTTONMONSTER.COM.
Strange Media
Artists. DIY projects. Our Favorite Craft Supplies: Glue These are the types of glue that I use most often for Oh Happy Day projects.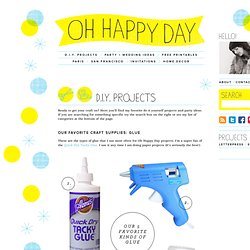 I'm a super fan of the Quick Dry Tacky Glue. Design. Pencil Vs Camera - 57. Process. Artist Fun Facts. Back to Basics.
---