Tutorials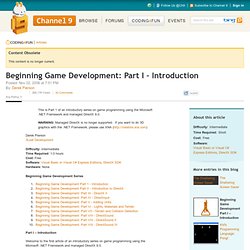 Part I – Introduction Welcome to the first article of an introductory series on game programming using the Microsoft .NET Framework and managed DirectX 9.0. This series as aimed at beginning programmers who are interested in developing a game for their own use with the .NET Framework and DirectX. The goal of this series is to have fun creating a game and learn game development and DirectX along the way. Game programming and DirectX have their own terms and definitions that can be difficult to understand, but after awhile, you'll crack the code and be able to explore a new world of possibilities. I will keep things as straightforward as possible and decode terms as they appear.
Today, most businesses want a website. Some already have one. Others want one.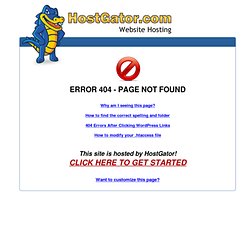 Missing or Broken Files When you get a 404 error be sure to check the URL that you are attempting to use in your browser.This tells the server what resource it should attempt to request. http://example.com/example/Example/help.html In this example the file must be in public_html/example/Example/ Notice that the CaSe is important in this example.
Blog: Flash CS3 Tutorial
PS3 Hack Revealed, Sign Into PSN Without Updating To The 3.21 PS3 Firmware – SoftSailor