Web design examples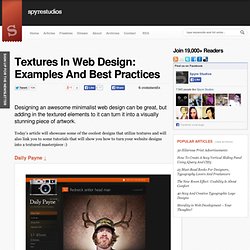 Textures In Web Design: Examples And Best Practices
Designing an awesome minimalist web design can be great, but adding in the textured elements to it can turn it into a visually stunning piece of artwork.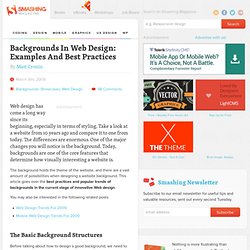 Advertisement Web design has come a long way since its beginning, especially in terms of styling.
Bad Design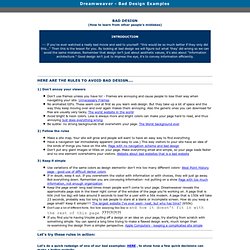 BAD DESIGN (How to learn from other people's mistakes) 1) Don't annoy your viewers Don't use frames unless you have to!
Decent web design doesn't cost too much these days. With the advent of WordPress and a plethora of free web templates it's not that difficult to knock together a site that most web designers would be happy to call their own. For some reason there are those that strive to be different, difficult, or deluded.
Website FAIL – 30 Web Designs That Will Hurt Your Eyes « Datadial Blog
20 Examples Of Bad Web Design
There is Yin and Yang, Black and White, Hot and Cold and unfortunately…Good Design and Bad Design. Since there must be a balance in the Universe, good design can`t exist alone. Below you can see 20 examples of very bad web design.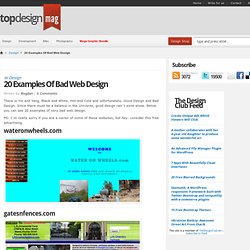 Examples of Good and Bad Web Design - Construx