Storyboards
Discover Yourself!
Designs by being_kalli | Phoebe — pedagogic planner
Phoebe — pedagogic planner
Bill Scott gave an interesting lecture today at Yahoo! about AJAX design patterns. He explained how good AJAX designs keep the user's attention on the page, remove roadblocks, and increase stickiness to a site.
Storyboard your DHTML interactions at Advanced CSS Design Resources – last-child.com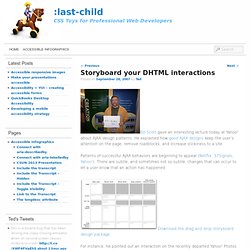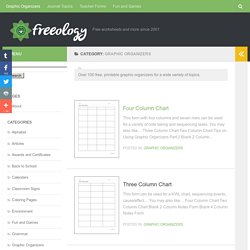 Over 100 free, printable graphic organizers for a wide variety of topics.