Screen capture
Screenr | Instant screencasts: Just click record. Screencasting Software - ScreenFlow Overview - Telestream. Podcasting. Cet article est une ébauche à compléter.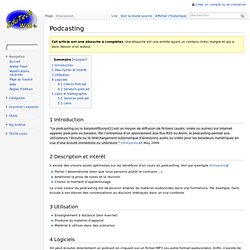 Une ébauche est une entrée ayant un contenu (très) maigre et qui a donc besoin d'un auteur. 1 Introduction. Screencast-O-Matic - Free online screen recorder for instant screen capture video sharing. CamStudio - Free Screen Recording Software. Wink - [Homepage] Here is a sample Flash tutorial created by Wink.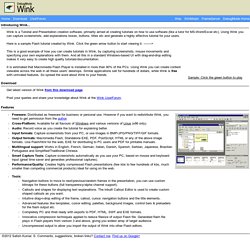 Click the green arrow button to start viewing it. --------> This is a good example of how you can create tutorials in Wink, by capturing screenshots, mouse movements and specifying your own explanations with them. And all this in a standard Windows-based UI with drag-and-drop editing makes it very easy to create high quality tutorials/documentation. Beta : Home. Capture FOX Official Website.
---