Lesson planning tools
Home - Learning Design Tool. Welcome to the Learning Design collection.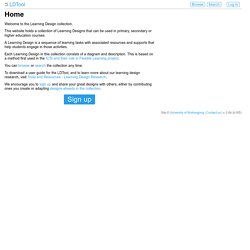 This website holds a collection of Learning Designs that can be used in primary, secondary or higher education courses. A Learning Design is a sequence of learning tasks with associated resources and supports that help students engage in those activities. Each Learning Design in this collection consists of a diagram and description. This is based on a method first used in the ICTs and their role in Flexible Learning project.
You can browse or search the collection any time. A Model of Learning Objectives. A statement of a learning objective contains a verb (an action) and an object (usually a noun).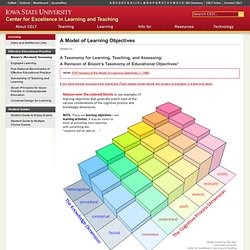 The verb generally refers to [actions associated with] the intended cognitive process. The object generally describes the knowledge students are expected to acquire or construct. (Anderson and Krathwohl, 2001, pp. 4–5) GLO Maker. Primary School For Teachers. Powered by AardvarkWisdom. Lesson Plan Maker.
Need Tons of New Worksheets?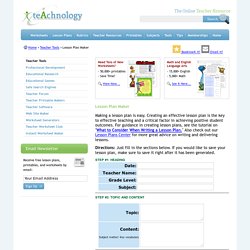 - 50,000+ printables - Save Time! View Now... Math and English Language Arts. Pics4Learning | Free photos for education. The Differentiator. Try Respondo!
→ ← Back to Byrdseed.com. Lessons Plans.
---