Italian
Learn Italian. ITALIAN VERBS. Home. Welcome to fsi-language-courses.org - the home for language courses developed by the Foreign Service Institute.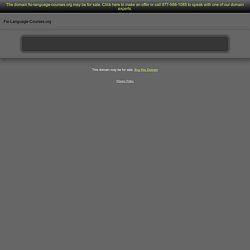 This site is dedicated to making these language courses freely available in an electronic format. ; it is an independent, non-profit effort to foster the learning of worldwide languages. Courses here are made available through the private efforts of individuals who are donating their time and resources to provide quality materials for language learning. Catching Up January 16, 2011. One Minute Italian. One Minute Italian on the iBookstore We're delighted to announce that our One Minute Italian course is now available on the iBookstore. iBooks can be viewed on all iOS devices including iPod Touch, iPhone and iPad.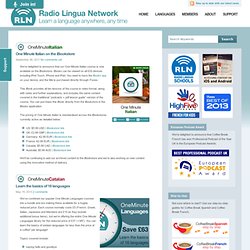 You need to have the iBooks app on your device, and the title is purchased directly through iTunes. Italian language.
---