REDES SOCIALES /// SOCIAL NETWORKS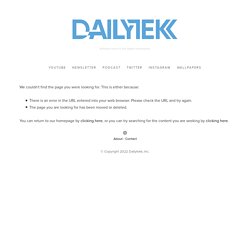 This post is #6 in DailyTekk's famous Top 100 series which explores the best startups, gadgets, apps, websites and services in a given category. Total items listed: 112. Time to compile: 8+ hours.
Las 15 mejores herramientas de 2011 para periodistas · cdperiodismo
Streaming De Vídeo En Vivo Para Tu Móvil: Las Mejores Herramientas Para Transmitirte A Ti Mismo Desde Tu Teléfono Móvil
Manuela Lucas | Colectivo para la visualización de datos.
Los "Secretos" de Google Y Facebook
peoplewitness [licensed for non-commercial use only] / FrontPage
In English Bienvenido/a a la Wiki de recursos de People Witness.
trabajoenred-web20 - home
CROWDFUNING/ POSITIVE FOUNDING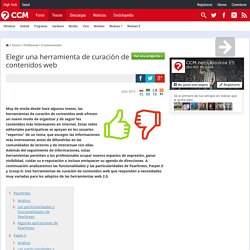 Muy de moda desde hace algunos meses, las herramientas de curación de contenidos web ofrecen un nuevo modo de organizar y de seguir los contenidos más interesantes en Internet.
Elegir una herramienta de curación de contenidos web