Appetizers
Bunny Buns | Kirbie's Cravings | A San Diego food blog sharing restaurant reviews and recipes. Thursday, April 14, 2011 Bunny Buns There have been so many bread roll recipes recently that I've been wanting to try.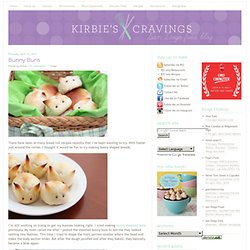 With Easter just around the corner, I thought it would be fun to try making bunny shaped breads. Pepperoni Pizza Muffins Recipe — Simply Being Mommy - StumbleUpon. When I'm online looking for dinner inspiration, I often search for recipes that take something my family loves and make it into something new.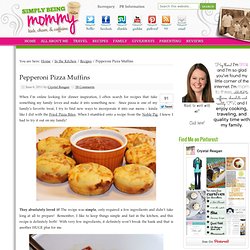 Since pizza is one of my family's favorite treat, I try to find new ways to incorporate it into our menu – kinda like I did with the Fried Pizza Bites. When I stumbled onto a recipe from the Noble Pig, I knew I had to try it out on my family! They absolutely loved it! Party Food! Pizza in a Bite | chaos in the kitchen - StumbleUpon. October 20th, 2008 by katie Getting together to watch a game?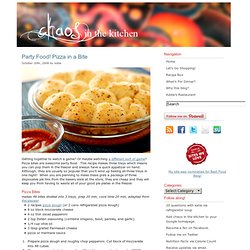 Or maybe watching a different sort of game? Pizza bites are awesome party food. This recipe makes three trays which means you can pop them in the freezer and always have a quick appetizer on hand. Although, they are usually so popular that you'll wind up baking all three trays in one night! Baked Tomato, Garlic, and Basil Bruschetta Bites | PETA.org - StumbleUpon. Finger foods are my favorite kind of food—to eat but not to make.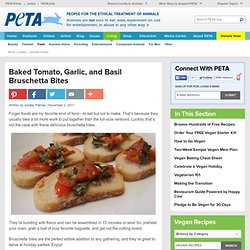 That's because they usually take a bit more work to put together than the full-size versions. Luckily, that's not the case with these delicious bruschetta bites. They're bursting with flavor and can be assembled in 15 minutes or less! So, preheat your oven, grab a loaf of your favorite baguette, and get out the cutting board. Man-approved spicy oven fries.
---