Photography sites
Travel photography and professional stock photography - Lonely Planet Images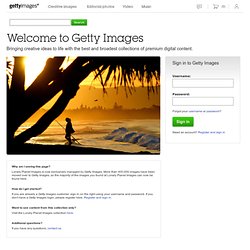 Why am I seeing this page? Lonely Planet Images is now exclusively managed by Getty Images. More than 400,000 images have been moved over to Getty Images, so the majority of the images you found at Lonely Planet Images can now be found here. How do I get started? If you are already a Getty Images customer, sign in on the right using your username and password. If you don't have a Getty Images login, please register here.
I don't know if other photographers who lead similar tours do it, but my readers probably know, I self-grade my photo expeditions-workshops, and go public with my verdict. From experience, I'm usually more critical than group members...so for those with limited time to read all about the what worked and didn't work, here are two short paragraphs that summarizes it: My overall grade for The Sacred Cities: Varanasi & Vrindavan Photo Expedition-Workshop is 65%. Visually, the photographs of Holi events are mouth-watering, however the festival has lost its original religiosity to a great extent. It was only within the courtyard of Banke Bihari temple that I saw -and photographed- authentic and immersive devotion, and religious fervor. Otherwise, Holi was as religious as La Tomatina festival in Valencia.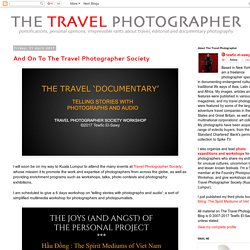 ::: The Travel Photographer :::
Lonely Planet Images Blog
Yawning baboon at Kruger National Park, South Africa. Name: CAROL POLICH Country: MONTANA, USA What's in the bag: Canon 7D, Canon 5D Mark II, Canon Lenses – 70-200 F2.8, Canon 500 F4; Sigma Lenses – 10MM fisheye F2.8, 150 macro F2.8, 12-24 F4.5-5.6, 24-70 F2.8 How much time do you spend travelling for photography a year?
Colombia They gallop and trot, whinny and neigh, capturing our imagination — and our hearts.Indeed, horses are said to have done more to change human history than any other domestic animal, once upon a time carrying explorers to new frontiers and mighty armies to great conquests. - Nature, PBS Tibet When I bestride him, I soar, I am a hawk: he trots the air; the earth sings when he touches it; the basest horn of his hoof is more musical than the pipe of Hermes. - William Shakespeare, Henry V Afghanistan There is something about the outside of a horse that is good for the inside of a man.- Winston Churchill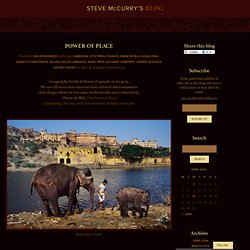 Gavin Gough: Freelance Travel Photographer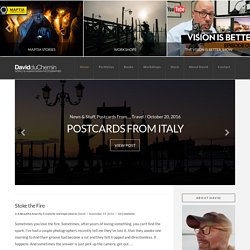 Impressions & Abstracts Next week we're releasing my next eBook - The Visual Imagination, a book about creative techniques and ideas that focuses mostly on impressionism and abstraction. Yesterday I was doing a pre-release podcast interviews, talking to Ibarionex Perello, the amazing voice and mind of The Candid Frame, and he asked me the one question I'm so fond of asking others. Why? Not everyone does photographic work that willingly abandons the literal, so why play with ideas of abstraction and impressionism at all?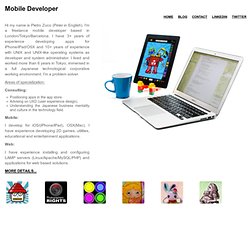 Hi my name is Pietro Zuco (Peter in English). I'm a freelance mobile developer based in London/Tokyo/Barcelona. I have 3+ years of experience developing apps for iPhone/iPad/OSX and 10+ years of experience with UNIX and UNIX-like operating systems as developer and system administrator.
ZUCO.ORG Hunting images. Developing ideas. Living Art.
Photographer in Japan // Ingrid in Yoyogi Park; Tokyo
I love the Hikarie Building and one of the main reasons is that the light around sunset is always so wonderful. Plus you have a couple or three amazing windows on the 11th Floor 'Sky Lobby' which are great to … Continue reading What with living here for seven years and coming and going for more than double that, I've seen the sakura in Japan maybe 10 or 12 times now.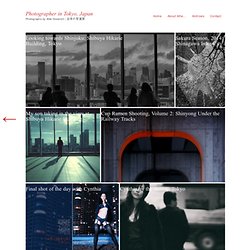 The Digital Trekker Blog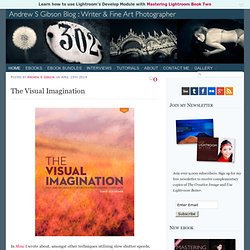 Posted by Andrew S Gibson on April 15th 2014 The Visual Imagination In Slow I wrote about, amongst other techniques utilising slow shutter speeds, using intentional camera movement to create expressive photos that capture atmosphere and emotion.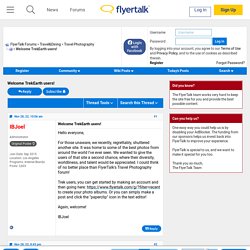 Discover Your Inner Photographer The underlying theme of TrekEarth is learning more about the world through photography. TrekEarth fosters this by allowing photographers to display their work grouped by regions in a supportive and orderly environment.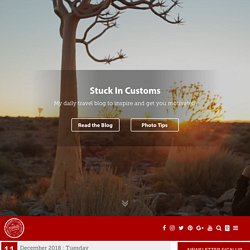 April 2014 : Wednesday Apr 2014 : Wednesday filed underFrance, Paris Arriving at the Louvre in the Late Evening Updated the Sony A7r Review I've just added more photos and info to the Sony A7r Review here on the site – check it out!
Travel Photography | Travel Photos | Travel Photographers - TPN
Wendy Connett Travel Photography
Mount Everest from BaseCamp, Tibet on Exposed Planet.com. The wo
The 2014 National Geographic Traveler Photo Contest has begun. Photographers from around the world can submit their photos in the four categories: Travel Portraits, Outdoor Scenes, Sense of Place and Spontaneous Moments. The grand prize winner will receive a National Geographic Expedition to Alaska. The deadline is Monday, June 30, at 12 p.m. EDT. Here is a selection of photos from the early entries. -- (10 photos total)
Dai Sugano: Photojournalist/Multimedia Producer/Editor
By entering daisugano.com you agree to the following terms: None of the photographs, video and multimedia work on this website are to be downloaded, stored, printed, distributed or otherwise manipulated without prior written permission from the photographer. None of the photographs, video and multimedia work on this website are considered within public domain. All photographs, video and multimedia work on this website are protected under domestic and international copyright laws. Copyright @ 2013 Dai Sugano or San Jose Mercury News / Bay Area News Group
WSJ Blogs
Foto Aprendiz. Fotografía digital.
Sony A7, nos disponemos a probarla Escrito por Vicente Alfonso | Secciones Cámaras, Sin Espejo, Sony Acabo de recibir la Sony A7 con el Sony 28-70.
Photo Traveler
Micah Albert Blog
In the latest issue of Sada al-Malahim, the Internet magazine of the Al Qaeda affiliate in Yemen, urged its followers to use small bombs "in airports in the western crusade countries that participated in the war against Muslims: or on their planes, or in their residential complexes or their subways." As you know, I've been following Yemen for the last few years (and traveled there last Spring) and if you've spent any time with me, I have talked a lot about its pivotal regional importance as well its downward spiraling trends of a failed state and I have drawn many comparisons to the tribal states of western Pakistan. Can I just say, that I've been pitching these warnings and stressing the importance of Yemen to editors and why it matters to their readers for well over a year now, and find it very ironic and disheartening that it took a near disaster to get Yemen into the current news cycle. Does it have to go that far for editors to listen to others and me?
Top 100 Travel Photography Blogs - Photography Colleges
Photography Colleges