Photography sites
Travel photography and professional stock photography - Lonely Planet Images. ::: The Travel Photographer ::: Lonely Planet Images Blog. Steve McCurry's Blog. Gavin Gough: Freelance Travel Photographer. PixelatedImage: The Travel and Humanitarian Photography of David. ZUCO.ORG Hunting images. Developing ideas. Living Art. Photographer in Japan // Ingrid in Yoyogi Park; Tokyo. The Digital Trekker Blog. Magical Places Fine Art Online Photography Magazine. Posted by Andrew S Gibson on April 15th 2014 The Visual Imagination In Slow I wrote about, amongst other techniques utilising slow shutter speeds, using intentional camera movement to create expressive photos that capture atmosphere and emotion.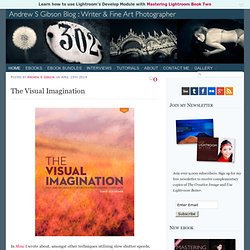 Contemporary photography magazine. Learning about the world through photography. Stuck In Customs HDR Photography. Travel Photography | Travel Photos | Travel Photographers - TPN. Wendy Connett Travel Photography. Mount Everest from BaseCamp, Tibet on Exposed Planet.com. The wo. The Big Picture. Many indigenous groups, including the Huni Kui, Ashaninka, and Madija, live in villages in the Brazilian rainforest near the border with Peru.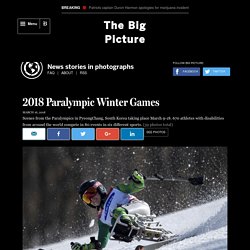 Over the past three years, the Ashaninka and Madija say that they have seen more and more incursions on their territory from uncontacted tribes, defined by Survival International as groups who have no peaceful contact with mainstream society. The "Bravos," or "Braves," as uncontacted Indians are called in the region, carry out raids on other villages, putting the communities along the Envira River on permanent alert. Leaders of the Ashaninka tribe have asked the government and NGOs for help in controlling what they consider an encroachment on their area by these uncontacted indigenous groups, stating that the movement of these other tribes is the result of pressure caused by illegal logging across the border in Peru. All photos by Lunae Parracho. --Reuters (26 photos total) Photo Journal. Dai Sugano: Photojournalist/Multimedia Producer/Editor. WSJ Blogs. Foto Aprendiz. Fotografía digital.
Best photos on the web. Photo Traveler. Micah Albert Blog. In the latest issue of Sada al-Malahim, the Internet magazine of the Al Qaeda affiliate in Yemen, urged its followers to use small bombs "in airports in the western crusade countries that participated in the war against Muslims: or on their planes, or in their residential complexes or their subways."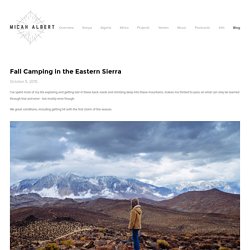 As you know, I've been following Yemen for the last few years (and traveled there last Spring) and if you've spent any time with me, I have talked a lot about its pivotal regional importance as well its downward spiraling trends of a failed state and I have drawn many comparisons to the tribal states of western Pakistan. Can I just say, that I've been pitching these warnings and stressing the importance of Yemen to editors and why it matters to their readers for well over a year now, and find it very ironic and disheartening that it took a near disaster to get Yemen into the current news cycle. Does it have to go that far for editors to listen to others and me? The best photography websites & photo hosting. Sell photos. | Ph. The Photo Argus - A Photographer's Resource.
Digital Photography Tips: Digital Photography School. Top 100 Travel Photography Blogs - Photography Colleges. Posted by Site Administrator in article Apr 13th, 2010 One incredible benefit of the Internet is the ability for travelers to share their experience with others via their blogs.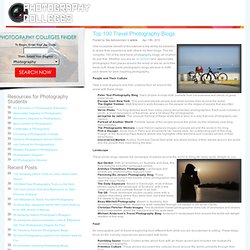 This list compiles 100 of the best travel photography blogs, all of which do just that. Whether you are an art student who appreciates photography from places around the world or are an armchair travel buff, these travel photography blogs are sure to fulfill your desire for awe-inspiring photography. People and Their Culture Take a look at people and their cultures from all around the world with these blogs. Photography Colleges.
---