Wordy Tree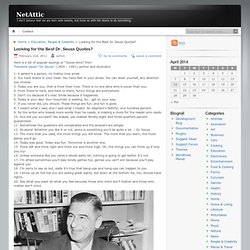 Posted by admin on Feb 2, 2011 in Education , People & Celebrity | Here is a list of popular sayings or "Seuss-isms" from Theodore Geisel "Dr. Seuss" (1904 – 1991) author and illustrator.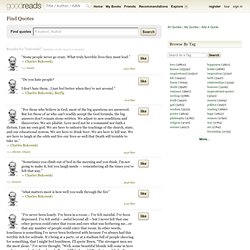 "I've never been lonely. I've been in a room -- I've felt suicidal. I've been depressed.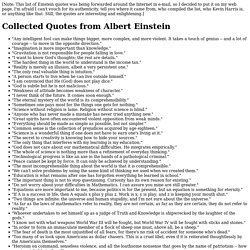 [Note: This list of Einstein quotes was being forwarded around the Internet in e-mail, so I decided to put it on my web page. I'm afraid I can't vouch for its authenticity, tell you where it came from, who compiled the list, who Kevin Harris is, or anything like that. Still, the quotes are interesting and enlightening.] "Any intelligent fool can make things bigger, more complex, and more violent.