Culture Jeux
Titanfall: Why Respawn is punishing cheaters Respawn has begun to exclude Titanfall cheaters from the general player population. We speak with network engineer Jon Shiring and community manager Abbie Heppe to find out more. Blog: $5B in one year?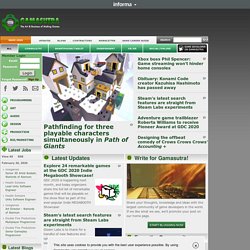 ENJMIN - Ecole Nationale du Jeu et des Medias Interactifs Numériques
Dans un monde où le développement continu des technologies donne naissance à de nouveaux comportements, le jeu vidéo s'immisce dans notre quotidien et y occupe une place de plus en plus prépondérante. Ce média qui s'adressait, il y a à peine 10 ans, au public restreint des « hardcore gamers », est désormais en passe de devenir la plus grande industrie de loisirs. Ses domaines d'application s'élargissent et au travers du « serious game », le jeu vidéo investit aujourd'hui les champs de la pédagogie, de la santé, de la défense. Supinfogame forme au Management, au Game Design, au Game Art et à la Programmation.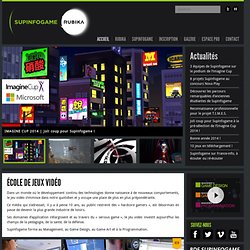 Auteurs, jeux vidéo et cinéma