Websites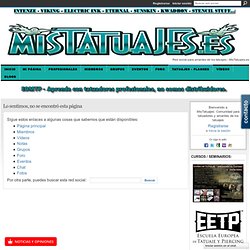 Hola imf, En mi humilde opinión, en estos momentos el curso más completo es el de "La mano zurda" en Madrid, 3 meses a razón de 3 clases de 4hrs por semana en donde aprenderás dibujo artístico especializado en tattoo, impartido por licensiados en bellas artes, historia y evolución del tattoo (incluyendo todos los estilos), y prácticas de tattoo tanto en piel de cerdo como al final del curso en modelos. El precio del curso es aprox. 2000€. En definitiva sales controlando de dibujo y controlando lo suficiente para tatuar con garantías. Por supuesto, aprender el oficio es otra cosa, en ningún curso van a suplir la experiencia de los profesionales que llevan años tatuando y como ya te dirán otros, aunque es cuasi-imposible lo ideal es ser aprendiz de un buen tatuador.
Ver Tema - ¿Mejor curso para aprender a tatuar en España?
IERender
Detalle sobre el curso: "Prácticas en estudio profesional al finalizar curso" "Regalo de Kit para tatuador profesional con la matrícula" Requisitos: TATTOO 1.Introducción al tatuaje 2.Diferencias entre tatuaje semipermanente y permanente 3.Tipos de pigmentos y su utilización 4.Precauciones para realizar un tatuaje 5.Consejos anteriores y posteriores 6.Nunca realizaremos un tatuaje 7.Casos complicados para realizar un tatuaje 8.Precauciones personales 9.Material empleado 9.1.Transfer, dibujo sobre la piel 10.Soldado de agujas 11.Material para el soldado de agujas 12.Material desechable 13.Otros productos y materiales 14.Procesos de desinfección y asepsia 15.Esterilización 16.Normativa sanitaria 16.1.Normas e instalaciones 16.2.Normas en cuanto al personal y aplicados 16.3.Derechos de los consumidores o clientes 16.4.Productos de tatuaje 16.5.Multas y sanciones
Cursos de TATUAJE + HIGIÉNICO SANITARIO en Madrid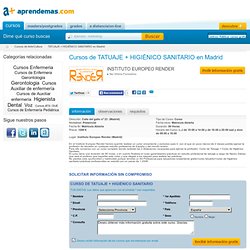 Every day at 5pm the Sifter posts the Picture of the Day . Below you will find a collection of the Sifter's Top 50 from 2011. It's hard to imagine the year is almost over, time seems to fly faster each successive year so it's fun to take a moment and look back at the year that was.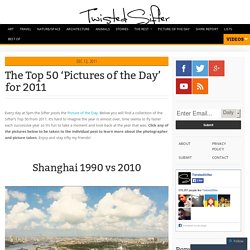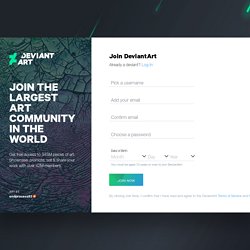 Sign up for FREE access to deviantART
Strength: Keep your account safe by using a strong password.
fields of my life...: to share with you | skys
Just-me-and-my-stuff on deviantART