Vidéos documentaires
No matter how much you know, there is always something new to learn about science. While your college courses may cover the basics, you can get a more in-depth look at a wide variety of topics from Internet resources such as these great documentaries. These selections will help you explore everything from the inner reaches of the human mind to the outer areas of our universe and just about everything else in between.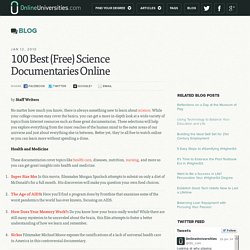 Schlieffen Plan The Schlieffen Plan was the German General Staff's early 20th century overall strategic plan for victory in a possible future war in which the German Empire might find itself fighting on two fronts: France to the west and Russia to the east. It took nine years to devise this plan, i.e. from 1897 to 1905.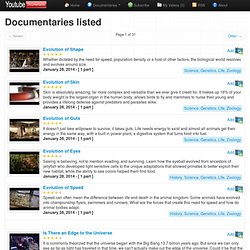 Interview avec Aris Hatzistefanou, journaliste à l'origine de Debtocracy, un documentaire-choc qui a rencontré un grand succès. Il demande une commission d'audit sur la dette grecque et prône une sortie de l'euro. Cette interview a été initialement publiée sur OWNI.eu le 6 mai dernier. Suite à la publication de la version sous-titrée en français du documentaire, nous publions aujourd'hui la traduction française.