Outils génériques
Page précédente Fiche pratique : Amis Trier ses amis Facebook Sur Facebook il est plus prudent de n'ajouter que les gens que l'on connaît réellement, où alors quelqu'un qui nous a été recommandé par une personne de confiance. Il faut penser à mettre à jour sa liste d'amis régulièrement. Qui ajouter sur Facebook ?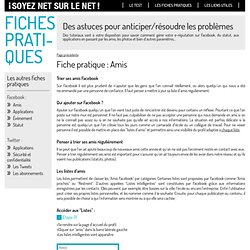 SOYEZ NET SUR LE NET | Amis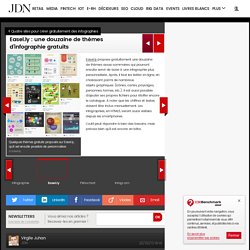 Easel.ly propose gratuitement une douzaine de thèmes assez sommaires qui pourront ensuite servir de base à une infographie plus personnalisée. Après, il faut les éditer en ligne, en choisissant parmi de nombreux objets graphiques (icônes, cartes, paysages, personnes, formes, etc.). Il est aussi possible d'ajouter ses propres fichiers pour étoffer encore le catalogue. A noter que les chiffres et textes doivent être inclus manuellement. Les infographies, en HTML5, seront aussi visibles depuis les smartphones. L'outil peut répondre à bien des besoins, mais précise bien qu'il est encore en bêta.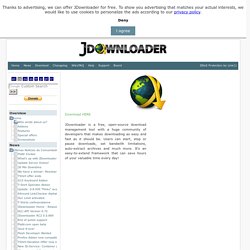 JDownloader is a free, open-source download management tool with a huge community of developers that makes downloading as easy and fast as it should be. Users can start, stop or pause downloads, set bandwith limitations, auto-extract archives and much more. It's an easy-to-extend framework that can save hours of your valuable time every day! Choose your operating system: Try out our new Install/Start-Script for Linux/Mac! wget must be installed on system!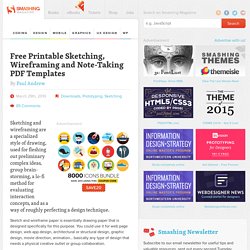 Advertisement Sketching and wireframing are a specialized style of drawing, used for fleshing out preliminary complex ideas, group brain-storming, a lo-fi method for evaluating interaction concepts, and as a way of roughly perfecting a design technique. Sketch and wireframe paper is essentially drawing paper that is designed specifically for this purpose. You could use it for web page design, web app design, architectural or structural design, graphic design, movie direction, animation… basically any type of design that needs a physical creative outlet or group collaboration.
words clouds and tree clouds
Abstract PowerPoint Templates - Free PowerPoint Templates and Backgrounds
Steal this server! Grab this entire site as a free, self-contained, ready-to-run VM - Never worry about the provider going offline, or charging once you're hooked. - Run on your intranet, so customer information stays within the firewall. - No API limits.