GOD are you there
Chill E.B. - Confusion
Hoshea 2:16-17 What does it mean?
CreationFest 2010 - Truthology Showcase on Main stage!
Pseudo-Philo, or The Antiquities of Philo 1/3
Epistle to Diognetus - Entire Book, Open Captioned
Truthology @ Creation Fest 2010 - Slide Show
God in Ancient China
Internet Christian Library
Truth Revealed - Pt 7
The Brick Testament
Throughout church history, a number of important creeds (formal statements of belief based on holy Scripture) have been formulated as statements of orthodoxy.
Important Creeds of Christendom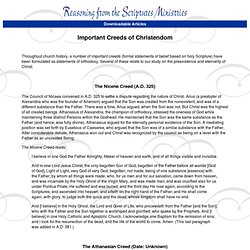 Come to YAHUSHUA today aka SALVATION VIDEO
PPSIMMONS was originally born as a You Tube ministry concept. Within a matter of months, the channel went viral and was the talk of the Christian apologetics world. Countless people have been saved through the PPSIMMONS ministry efforts.
THE HOME PAGE OF PPSIMMONS YOU TUBE MINISTRIES!
Accuracy in Genesis, NEW Perspectives affirming Biblical Creation Record, New Scriptual Biblical Creation Genesis Research studies
Bible Code Pictograms
A Witness To Jehovah's Witness
To Muslims... with Love
The Qur'an and its many scientific errors
! ! ! Shocking ! ! ! Hidden PROOF that the QURAN is man made
Barack Obama: "We Are No Longer A Christian Nation"
Harvesting the Truth part 1
Harvesting the Truth part 5
Is The Cross Christian ?
Hazakim - Crucifixion Description
Down Under True Name Ministries | Teaching The Name of Yahuwah Down Under
The Revelation of the Name YHWH to Moses: Perspectives from Judaism, the Pagan Graeco-Roman World, and Early Christianity (Themes in Biblical Narrative)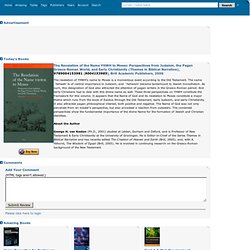 The revelation of YHWH's name to Moses is a momentous event according to the Old Testament. The name `Yahweh' is of central importance in Judaism, and `Yahwism' became tantamount to Jewish monotheism. As such, this designation of God also attracted the attention of pagan writers in the Graeco-Roman period.
The Restored Name Version of King James
The Restored Name King James Version TANAKH (Old Testament) Genesis, Exodus, Leviticus, Numbers, Deuteronomy, Joshua, Judges, Ruth, 1Samuel, 2Samuel, 1Kings, 2Kings, 1Chronicles, 2Chronicles, Ezra, Nehemiah, Esther, Job, Psalms, Proverbs, Ecclesiastes, Song of Songs, Isaiah, Jeremiah, Lamentations, Ezekiel, Daniel, Hosea, Joel, Amos, Obadiah, Jonah, Micah, Nahum, Habakkuk, Zephaniah, Haggai, Zechariah, Malachi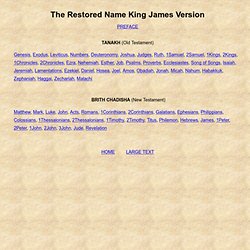 What Mormons Really Believe
Calendar Converter
What is Gods Name | Hebrew | Greek | YHWH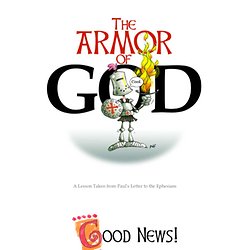 ...God planned to send Jesus to save us! Save us from what?
Bible Stories for Kids - The Armor of God
How you can KNOW that the BIBLE is the word of God - part 3
How you can KNOW that the BIBLE is the word of God - part 6
How the red sea could have parted - part 2
How you can KNOW that the BIBLE is the word of God - part 1
Reasons To Believe .... .... In God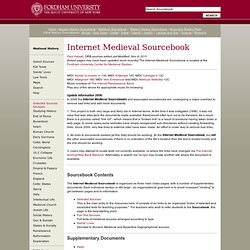 Update Information 2006: In 2006 the Internet Medieval Sourcebooks and associated sourcebooks are undergoing a major overhaul to remove bad links and add more documents.
ChurchRodent: Rich Tatum's Glossary of Church History
Albert Einstein on God