Ancient Rome
Ancient Rome - History for Kids!
Ancient Rome for Kids - Index of Topics
Provides a chronological index of the history of Ancient Rome with extensive links to internet resources.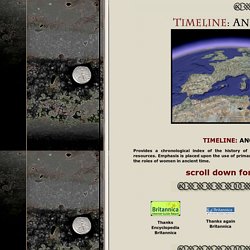 The Internet Ancient History Sourcebook has expanded greatly since its creation, and now contains hundred of local files as well as links to source texts throughout the net.