Decor inspiration
- StumbleUpon
This Messy Business: Arcadian Lighting: 8 Laundry Rooms to Love
We all know I've had light fixtures on the brain lately... especially if you follow on Pinterest you know I've been pinning some drum lights like crrraaazzzzyyyy, and of course you all know my love for great laundry rooms. Luckily Arcadian Lighting is joining us today to give us a dose of both! Awesome! Hi, I'm Susi, a blogger for Arcadian Lighting , a cool source for the latest in decor trends and light fixtures . When I'm not writing for Arcadian Lighting, I love guest writing for great blogs like This Messy Business. Today's guest post is about eight laundry rooms to love.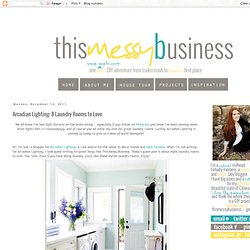 What do you think of some rustic harshness in your bathroom? Bare stone walls work just fine with sleek concrete surfaces, creating a space that radiates an organic uniqueness I simply can't say no. Actually, it is the use of both antiquated and modern techniques that makes this style so appealing, and, taking it from photo no 3, adding a vintage piece like the large gilded mirror , a serving log and a few rattan baskets , or, like photo no 4, a stark, frameless mirror and inox fixtures, you can fine tune the atmosphere from total country chic to contemporary elegance. So, is bare stone something you'd opt for?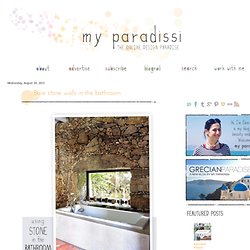 Cottage Hallways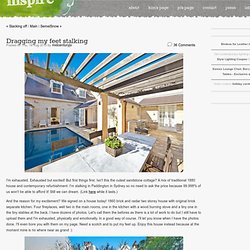 desire to inspire - desiretoinspire.net - Dragging my feet&stalking
Pages Kim's twin sister's blog Kim's fav decor shops in Ottawa Maura Paoletti via Flickr elizabeth&jane Modern Karibou Kim's Flickr
House of Turquoise: Cottage Kitchen Makeover
Sometimes the prettiest kitchens are not the biggest or most expensive! Designed and produced by Donna Talley for Better Homes & Gardens , this cute cottage kitchen used to be drab and cramped. The results of the homeowner's renovation make the space so light and cheery, and much more functional. I love the open shelving, it's such a great way to display all of their pretty dinnerware and accessories. The vintage-style pulley fixtures are super cute too!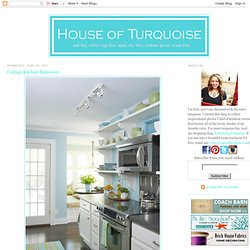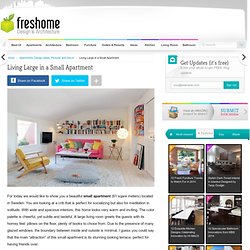 For today we would like to show you a beautiful small apartment (61 sqare meters) located in Sweden. You are looking at a crib that is perfect for socializing but also for meditation in solitude. With wide and spacious interiors, this home looks very warm and inviting.
Simply Kelly: Stunning Office Transformation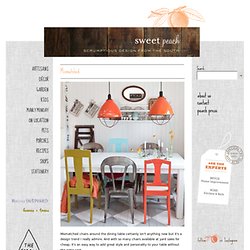 Mismatched chairs around the dining table certainly isn't anything new but it's a design trend I really admire. And with so many chairs available at yard sales for cheap, it's an easy way to add great style and personality to your table without the extra cost... I really like this top grouping of chairs. Most appear to be the same chair but are covered in different vintage fabrics. So after you find your set of chairs at a local thrift store or Habitat for Humanity, put the money towards great fabrics and some upholstery.
Sweet Peach - Home - Mismatched
Times Interior - Design interior magazine - New interior design ideas,...
Orde en organisatie voor beginners: zeven tips
Beat Those Laundry Room Blues - Bob Vila
In between my rebellious college days and learning the difference between a Phillips- and flat-head screwdriver , I became my mother. I'm a "Felix", not an "Oscar." I find myself spending more time cleaning than enjoying the great outdoors. But while I do consider myself a neat freak, there are some chores that get under my skin more so than others. I don't like doing laundry or dusting.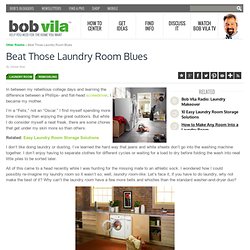 I have begun to meet up with several of my 555 residents to document some of their downsizing solutions.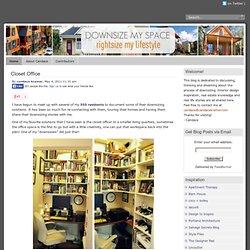 Basketball Court Living Room - My Modern Metropolis
Now that we've all seen a pool inside a living room , a basketball court doesn't seem too far-fetched, does it? Sure, it's not often that we see a regulation-size basketball hoop in the living room, with heated hardwood floors to boot! (The tree in the dining room is also a nice touch.)