Design-i-like
Karl Groves
Daniel Eckler
Candy Buffet - Buffet de Golosinas Sofisticados y Fabulosos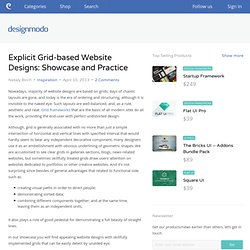 Nowadays, majority of website designs are based on grids; days of chaotic layouts are gone, and today is the era of ordering and structuring, although it is invisible to the naked eye. Such layouts are well-balanced, and, as a rule, aesthetic and neat.
Explicit Grid-based Website Designs: Showcase and Practice
Web Design & Development News: Collective #58
Yuriy Zubarev
Web SEO e Social Media - Catania, Messina, Palermo, Ragusa, Siracusa, Trapani, Agrigento, Enna, Sicilia
Cédric Marteau Portfolio, Developer front end & UX Designer
CSSS: A brief introduction
Don't guess it, test it! - Google IO 2012
I recently came across a solution on CSSPlay for a JavaScript free lightbox that uses invalid markup. So, being a sucker for a challenge, I set myself the task of creating one with valid markup and I eventually succeeded.
How to Create a Valid Non-Javascript Lightbox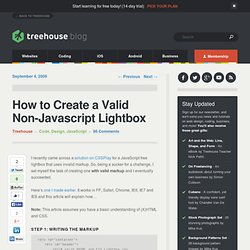 Is "Open" Still Enough? Reacting to new threats and old prejudices - Chris Heilmann
How do you navigate 500 million unique visitors from different countries across a reference site available in 285 languages?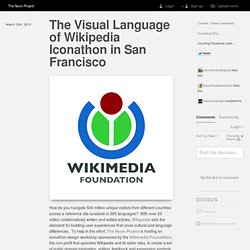 Blog | The Noun Project, The Visual Language of Wikipedia Iconathon in San Francisco
Andrew McCarthy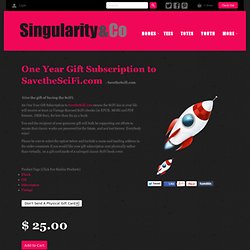 One Year Gift Subscription to SavetheSciFi.com | Singularity&Co
Give the gift of Saving the SciFi.
Building Firefox OS
There's this fallacy of a right way and a wrong way to design and code. If you spend enough time looking for it or reading about it, you'll end up paralysed.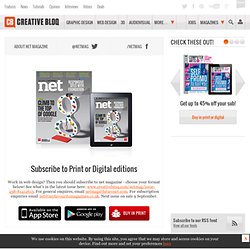 I cannot design or code a responsive website | Opinion
Metal Fantaisies – In the moon for hell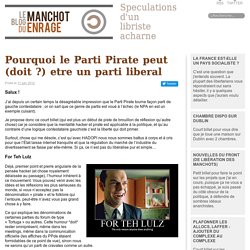 Pourquoi le Parti Pirate peut (doit ?) être un parti libéral | Blog du Manchot Enragé
Salux ! J'ai depuis un certain temps la désagréable impression que le Parti Pirate tourne façon parti de gauche contestataire ; or on sait que ce genre de partis est voué à l'échec (le NPA en est un exemple cuisant). Je propose donc ce court billet (qui est plus un début de piste de brouillon de réflexion qu'autre chose) car je considère que la mentalité hacker et pirate est applicable à la politique, et qu'au contraire d'une logique contestataire gauchiste c'est la liberté qui doit primer.
Fluid CSS3 Slideshow with Parallax Effect
a more convenient way of browsing at Dribbble
Playtend
CV INTERRACTIF
LeoZakour
Les Graphiquants | Atelier de graphisme à Paris
15 Professional Photographer Portfolio Websites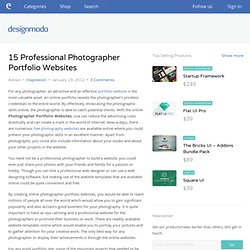 For any photographer, an attractive and an effective portfolio website is the most valuable asset. An online portfolio reveals the photographer's priceless credentials to the entire world.
Precision colors for machines and people Solarized is a sixteen color palette (eight monotones, eight accent colors) designed for use with terminal and gui applications.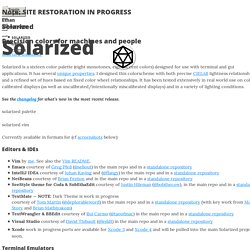 Le design pour les développeurs !
Hello Allez, ce matin on va réfléchir autour de la question du design & des développeurs… mieux, du design POUR les développeurs En effet, Johan Ronsse, un jeune designer vivant et travaillant à Gand, en Belgique s'intéresse beaucoup au design d'interaction et a réalisé cette présentation qui s'adresse avant tout aux développeurs afin de les sensibiliser au design.
Kozea Community
Introduction to Cocui — Rasmus Andersson
Developer Evangelism - home of the Developer Evangelist Handbook
Photography by Rickard Sund
Chez Jérémie
CURRICULUM VITAE by ~LeonardoZ on deviantART
Curriculum vitae 2 by ~maurice on deviantART
Voici une nouvelle collection de CV graphiques originaux qui en mettrons plein la vue à vos futurs employeurs !
CV Design - Une nouvelle collection de CV originaux pour inspiration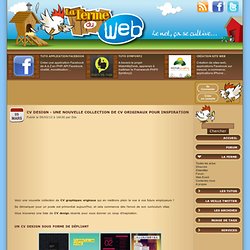 ArleyM.com | Chapter X