For fun
Free Basic Hand Writing Analysis Course from Handwriting Insights 5 Minute Handwriting Analysis Kit Reveals Personality Test Traits Inventory
Free Basic Handwriting Analysis Course Take this course and you will learn basic handwriting analysis principles and three writing traits: Size, Slant, and Baseline. Before you start the course, you should create a writing sample of your own handwriting. Get a piece of unlined paper and, using a black ink pen, write a few sentences, then sign and date it. Handwriting is a form of expressive movement - it is our movement frozen on paper.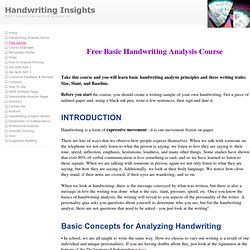 kiathekitten on deviantART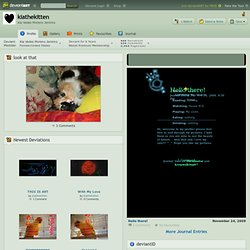 I enjoy long walks in the park and long luxurious bubble baths... no just kidding, Im just me... but if you REALLY want to know more about me then read on =] I am trying to get better at photography; I love all my animals and as my best friend says, Im the 'cat lady' hahaha. I enjoy learning new things, though I feel I do not learn easily.
i can haz cheezburger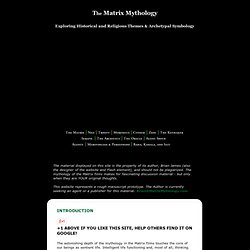 The astonishing depth of the mythology in the Matrix films touches the core of our beings as sentient life. Intelligent life functioning and, most of all, thinking. Thoughtful beings able to ponder their own existence.
The Matrix Mythology and Characters Homepage