Recipes
Big Red Kitchen: Cinnamon Roll Pancakes. The original and unique Cinnamon Roll Pancake recipe created by Robin Sue!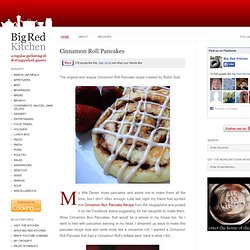 My little Deven loves pancakes and wants me to make them all the time, but I don't often enough. Late last night my friend had spotted this Cinnamon Bun Pancake Recipe from the blogisphere and posted it on her Facebook status suggesting for her daughter to make them. Wow, Cinnamon Bun Pancakes, that would be a winner in my house too. So I went to bed with pancakes dancing in my head. I dreamed up ways to make this pancake recipe look and taste more like a cinnamon roll. Breakfast pizza.
My son's favorite game in the whole world is Let's Play With The Other Baby!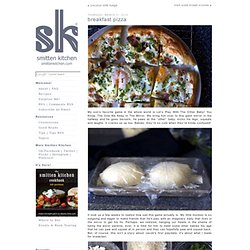 You Know, The One We Keep In The Mirror. We bring him over to this giant mirror in the hallway and he goes berserk, he paws at the "other" baby, kicks his legs, squeals and laughs. It cracks us up too. Meals. Meals. Chilli trick by Gordon Ramsay does work. | NARCISSISM IS NECESSARY. You've probably noticed that most, if not, all my dishes that I've posted recently contained chillies.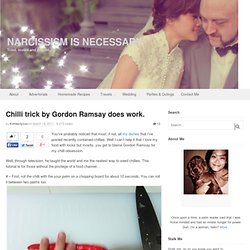 Well I can't help it that I love my food with kicks but mostly, you got to blame Gordon Ramsay for my chilli obsession. Well, through television, he taught the world and me the neatest way to seed chillies. This tutorial is for those without the privilege of a food channel… Find recipes online  |  Foodily  |  Food, I love you.
Chickpea Nibble -- Martha Stewart Food. Instead of serving chips and dip, sate visitors' salty-snack cravings with a bowl of hearty, healthful roasted chickpeas.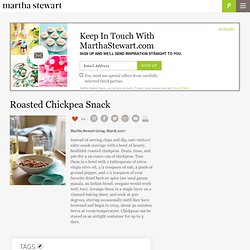 Drain, rinse, and pat-dry a 19-ounce can of chickpeas. Toss them in a bowl with 2 tablespoons of extra-virgin olive oil, 1/2 teaspoon of salt, a pinch of ground pepper, and 1/2 teaspoon of your favorite dried herb or spice (we used garam masala, an Indian blend; oregano would work well, too). Garden slugs | Organic natural slug control. Slugs and snails are annoying pests, more so as they are "invisible".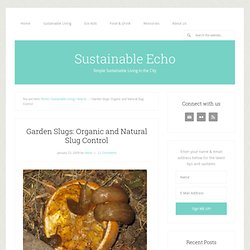 They are rarely seen at work because they come out at night and hide in dark and moist places, mostly underground. I accidentally discovered this very easy and organic way of reducing and eventually eliminating slugs from the garden. Initially, I had a problem with a cat from the neighborhood. Mostly in spring when our small city patch is bare and being prepared for new seedlings, the cat would be inspired to dig in and do her business there. Lavender Recipes - Happy Valley Lavender and Herb Farm. Lavender Recipes Here are a few Lavender recipes to try regardless if you are a beginner or a Lavender aficionado!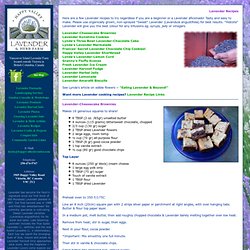 Tasty and easy to make. Please use organically grown, non-sprayed "Sweet" Lavender (Lavandula angustifolia) for best results.
Petite Lasagnas & Can You Stay for Dinner? Recipe slightly adapted from Hungry Girl (makes 12) 12 oz raw ground turkey ¼ tsp salt, divided ¼ tsp pepper 1 cup chopped onion.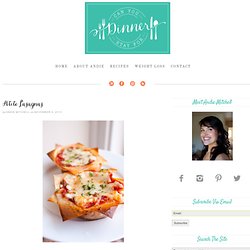 Household Products. Snacks. Healthy Desserts. Muffins. Desserts. Printable Recipe Cards. Flickr.com/photos/chelstastic/ Retro Oven: Charming design with retro pink & teal dots, lined and has a vintage stove in the bottom right corner.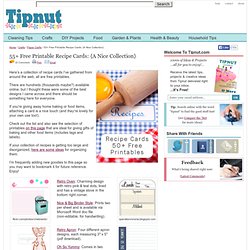 Nice & Big Binder Style: Prints two per sheet and is available via Microsoft Word doc file (non-editable, for handwriting). operationvictoria.blogspot.com. Preserving Fruit. When we discuss food preservation, we are usually talking about canning, dehydrating, freezing or fermenting.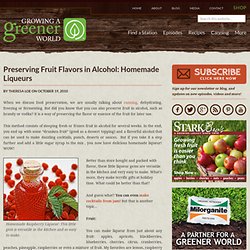 But did you know that you can also preserve fruit in alcohol, such as brandy or vodka? It is a way of preserving the flavor or essence of the fruit for later use. This method consists of steeping fresh or frozen fruit in alcohol for several weeks. In the end, you end up with some "drunken fruit" (good as a dessert topping) and a flavorful alcohol that can be used to make dazzling cocktails, punch, deserts or sauces.
---